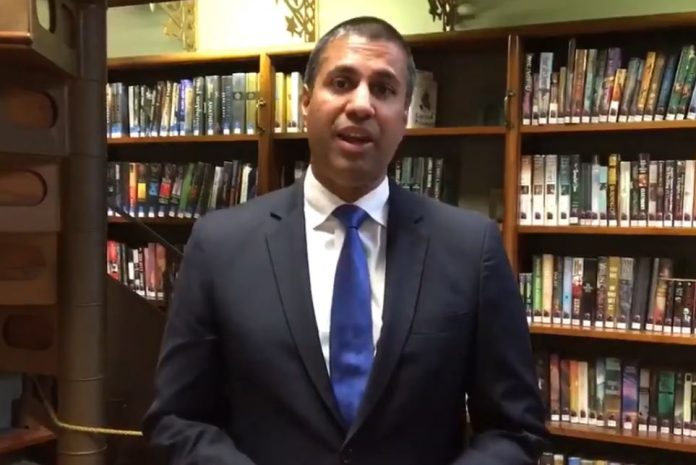 Federal Communications Commission (FCC) Chairman Ajit Pai informed lawmakers that the agency's Enforcement Bureau completed its investigation into the disclosure of consumers' real-time location data.
In his letter to the House Committee on Energy and Commerce, Pai said the bureau found that one or more wireless carriers "apparently violated federal law." He did not identify the entities but assured lawmakers that the agency will enforce the federal law and its regulations.
"I am committed to ensuring that all entities subject to our jurisdiction comply with the Communications Act and the FCC's rules, including those that protect consumers' sensitive information, such as real-time location data. Accordingly, in the coming days, I intend to circulate to my fellow Commissioners for their consideration one or more Notice(s) of Apparent Liability for Forfeiture in connection with the apparent violation(s)," wrote Pai.
The FCC opened an investigation into the matter after the New York Times reported that wireless carriers including AT&T, Sprint, T-Mobile and Verizon were providing consumers' real-time location data to third-party.
FCC's silence and slow action was a "shame"
FCC Commissioner Jessica Rosenworcel also released a separate statement in response to Pai's announcement. According to her, "For more than a year, the FCC was silent after news reports alerted us that for just a few hundred dollars, shady middlemen could sell your location within a few hundred meters based on your wireless phone data. It's chilling to consider what a black market could do with this data. It puts the safety and privacy of every American with a wireless phone at risk."
She added, "Today this agency finally announced that this was a violation of the law. Millions and millions of Americans use a wireless device every day and didn't sign up for or consent to this surveillance. It's a shame that it took so long for the FCC to reach a conclusion that was so obvious."
FCC finally took a "step in the right direction"
House Energy and Commerce Committee Chairman Frank Pallone Jr. (D-New Jersey) issued a statement in response to Pai's letter. He stated that the FCC finally took action and turned a blind eye to the widespread disclosure of consumers' real-time location data.
Pallone added, "This is certainly a step in the right direction, but I'll be watching to make sure the FCC doesn't just let these lawbreakers off the hook with a slap on the wrist."