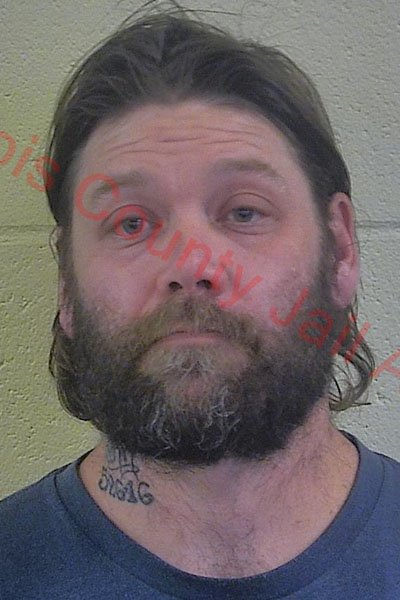 A Jasper, Indiana, man, Casey P. Cole was arrested earlier this week after allegedly stealing 3 Sleepwalker shots.
The product, sold as a dietary supplement, was named in a 2019 FDA warning letter sent to Jeremy Nickels, owner of parent company Red Dawn. The Sleepwalker shots contain the substance phenibut, which Red Dawn had used as a dietary ingredient in the energy shot, in violation of FDA guidelines.
Phenibut is a synthetic form of gamma aminobutyric acid, or GABA, which is an inhibitory neurotransmitter in the brain. It has been used in Russia to treat a variety of medical issues, including anxiety and post-traumatic stress disorder. It is not approved for use in the U.S.
In the US, Phenibut containing supplements are illegal to market or sell, but it is not illegal to have phenibut.
Sleepwalker shots
Red Dawn touts its Sleepwalker products, which come in both capsules and liquid shots, as a "brain-optimizing" miracle supplement that helps "untangle your tongue" and "de-clutter your mind." Their tagline reads, "Sleepwalker. Live the dream."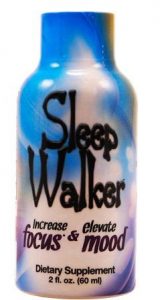 The directions contain a warning to keep the product out of reach of children. There is also a warning that the product isn't intended for those under the age of 18. There is no warning about any possible side effects associated with phenibut.
The Sleepwalker shot is currently out of stock on the Red Dawn website. However, the capsules are still being sold. According to the Red Dawn site, Sleepwalker shots are also available in convenience stores across the U.S.
As previously reported by the USA Herald, since the FDA letter, the sale of Sleepwalker shots has appears to have ceased on Amazon, but continues on eBay.
It is unclear if those products have been pulled off shelves at convenience store locations since then, or relabeled with the B-phenyl-aminobutyric-acid (phenibut) removed. Sleepwalker was still in stock at Huck's Food & Fuel in Jasper at the time of Cole's alleged theft.
How addictive is phenibut?
There is evidence that phenibut is addictive. The data on phenibut use is limited and more research is needed to understand how it interacts with other substances such as alcohol.
According to the American Addiction Centers, which cites phenibut overdoses as far back as 2013, phenibut has a sedative effect. It calms users down. But because tolerance builds up quickly, users must increase their dose to continue to get that feeling of calm. However, high doses of phenibut can also lead to intoxication.
A 2019 study published by Cureus, pointed to several cases of people using phenibut with other substances such as drugs and alcohol.
The study discusses the possibility of increased substance abuse being used to ease the negative effects of increased phenibut tolerance. This means that it's possible people are using drugs and alcohol to help them cope with tolerance buildup from long-term phenibut use.
This is echoed by the American Addiction Centers, who warn on their site, "It's also possible the effects of alcohol, narcotic drugs, and tranquilizers can be enhanced; the combination increases the risk of an overdose on these substances."
Cole, who was previously arrested in 2018 and booked on drug charges, could be vulnerable to the addictive qualities of phenibut in the Sleepwalker shots he is accused of stealing.
It's possible Cole, among others, is a victim of an addictive substance sold as an energy shot and a dietary supplement. The product doesn't contain any warning about the possibility of addiction to phenibut or risks associated with substance abuse.
Who is responsible?
Companies have recently been held accountable for selling addictive products. Purdue Pharma LP, maker of OxyContin, for example, has been negotiating settlements to address lawsuits for its part in fueling the opioid crisis. Reuters reports an estimated $10 billion dollars is on the table.
If Big Pharma can be sued for fueling the opioid crisis, then companies like Red Dawn and its distributors may be held accountable for selling energy drinks to the public that have substances such as phenibut in them.
Red Dawn included phenibut in their energy shots in violation of FDA guidelines governing supplements. They also failed to adequately warn their consumers of the risk of addiction linked with phenibut.
This is part of a larger issue of businesses profiting off the vulnerability of their customers. With Big Pharma under fire, will the supplement industry be facing litigation next? It could be argued that consumers like Cole are in need of rehabilitation services rather than jail. Like Purdue, Red Dawn, could be held liable for selling unwitting customers products that have phenibut in them.
The American Addiction Centers recommend seeking medical help with phenibut weening, or if you're experiencing withdrawals. Phenibut withdrawal symptoms include the following:
Tremors
Anxiety
Low appetite
Agitation
Depression
Dizziness
Trouble sleeping
Cognitive difficulties
Fatigue
Nausea
Vomiting