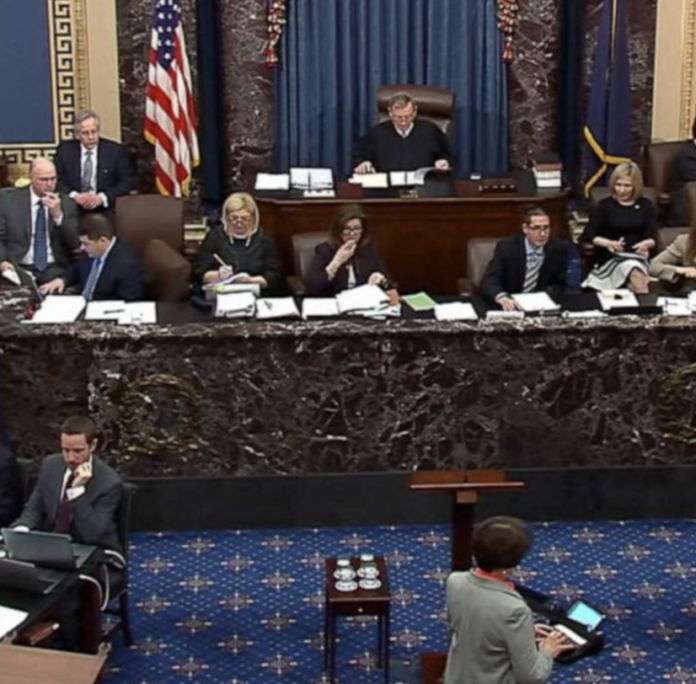 The Senate blocked a motion to call additional witnesses and obtain more documents critical to the impeachment trial of President Donald Trump.
On Thursday, the Senate voted 49-51, defeating the motion and crumbling the hopes of House and Senate Democrats to hear the testimonies and see documents from key witnesses such as former National Security Adviser John Bolton.
Bolton reportedly claimed in his upcoming book that Trump tied the security aid for Ukraine to the favor he was asking from the nation's leader—announcing an investigation into former Vice President Joe Biden and his son Hunter.
Senate Minority Leader Schumer says vote against witnesses "a grand tragedy"
Senate Minority Leader Chuck Schumer expressed his disappointment and called the vote preventing witnesses and documents "a grand tragedy."
"America will remember this day, unfortunately, when the Senate did not live up to its responsibilities when the Senate turned away from the truth and went along with a sham trial," he said outside the Senate floor.
Schumer added that he will go back to the Democratic caucus to discuss their next move in the impeachment trial.
Republican Senators Collins and Romney voted with Democrats
Republican Senators Susan Collins and Mitt Romney joined Senate Democrats in voting in favor of calling witnesses.
Prior to the vote on the Senate floor, Sen. Collins released a statement explaining her decision. According to her, "We have heard the cases argued and the questions answered. In keeping with the model used for the impeachment trial of President Clinton, at this point, Senators are able to make an informed judgment about what is in dispute and what is important to the underlying issues."
"I worked with colleagues to ensure the schedule for the trial included [an] up-or-down vote on whether or not to call witnesses. I believe hearing from certain witnesses would give each side the opportunity to more fully and fairly make their case, resolve any ambiguities, and provide additional clarity. Therefore, I will vote in support of the motion to allow witnesses and documents to be subpoenaed."
On the other hand, a spokesman for Sen. Romney, Liz Johnson said he wants to hear from Bolton.
On Monday, House impeachment managers and Trump's legal defense team are set to deliver their closing arguments. The Senate will then cast their final votes to acquit or remove Trump from office.