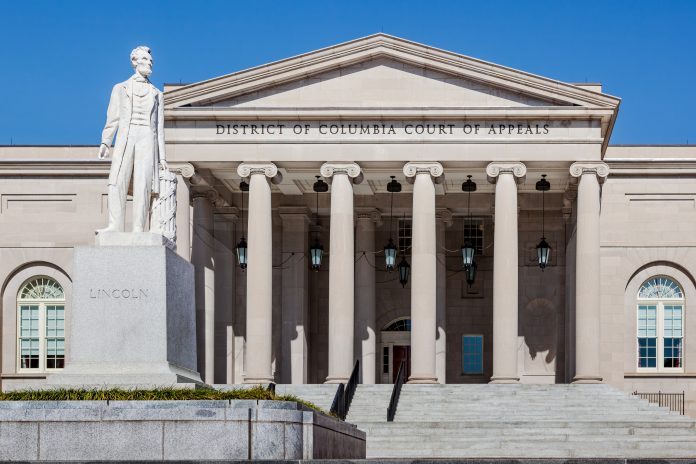 The Biden administration has essentially declared war on unvaccinated Americans. Months ago, Biden delivered a public speech where he threatened Americans who won't get the COVID vaccine, declaring the country's patience with these folks is running out.
Likewise, the president has made it his mission to force as many workers as possible to take the COVID vaccine in order to keep their jobs.
With that said, Biden's in for the fight of his life. Since announcing a COVID vaccine mandate for federal contractors, multiple states have brought lawsuits against the Biden administration.
Likewise, after the president announced his OSHA-implemented COVID vaccine mandate for businesses with 100+ staffers will begin on January 4, 2022, multiple states followed through with additional lawsuits.
Now, the Federal Appeals Court has implemented a halt against the vaccine mandate involving enforcement from OSHA.
The feedback from the Federal Appeals Court
Last week, Biden's COVID vaccine mandate for American workers nationwide hit a kink. The Federal Appeals Court determined this edict carries "grave" predicaments on constitutional and statutory grounds; therefore, a stay is now in effect until the court takes additional action.
Ken Paxton, the attorney general for the state of Texas, shared his views on this ruling. Paxton declared it as a win. He cited Biden's vaccine mandate as illegal; furthermore, Paxton professed the fight remains continuous and he's not backing down.
On Sunday, a spokesperson for the White House stated they believe the mandate will ultimately prevail. However, the court's note of issues regarding constitutional and statutory grounds seems to suggest otherwise.
At the very least, the Biden administration may end up having to walk back or severely water down this mandate from its current version. Republicans have made clear they will continue fighting it legally.
Additional lawsuits
Republican leaders across the country aren't the only folks suing the Biden administration over this mandate. Religious and business organizations are also bringing litigation of their own.
These bodies argue Biden's mandate tramples on the religious rights of workers and will hurt businesses. At this point, the showdown over COVID vaccine mandates in the United States will have to play out.
However, as things currently stand, 1 point for the anti-mandate Americans, 0 points for the Biden administration.