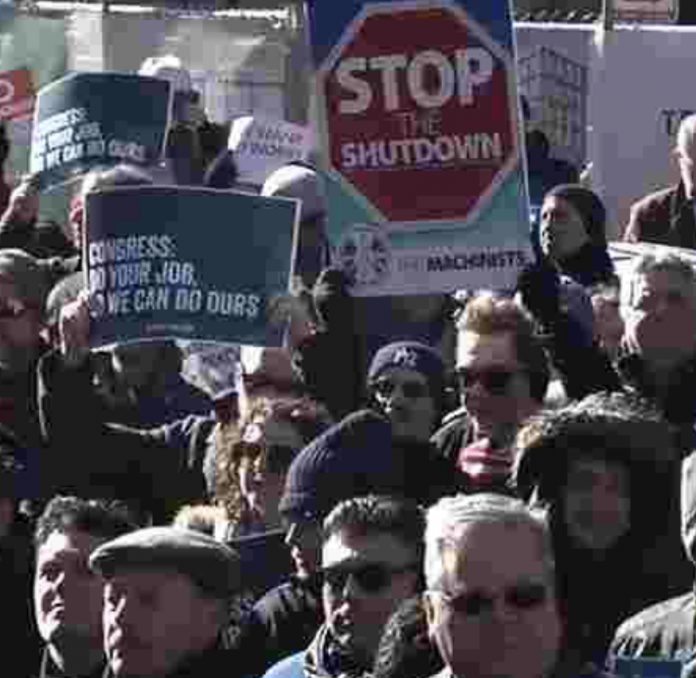 On Wednesday, five federal workers initiated a lawsuit against the Trump administration. The suit alleges that the lack of compensation for their work inherently breaches the 13th Amendment.
A Closer Look at the Lawsuit Against the Trump Administration
At this time, the specific names of the federal workers behind the lawsuit are not public. However, the individuals are employed by the Departments of Transportation, Department of Justice, and Agriculture and Homeland Security. Four of the five plaintiffs are also mandated to continue working in spite of the shutdown and lack of payment.
The federal workers officially filed the lawsuit yesterday in the U.S. District Court for the District of Columbia. At this time, they claim that having to work without compensation constitutes a form of involuntary servitude and slavery. Of course, the 13th Amendment serves as the abolition of slavery and involuntary servitude.
The specific Trump administration officials who are facing the lawsuit are President Donald Trump, Agriculture Secretary Sonny Perdue, Homeland Security Secretary Kirstjen Nielsen, and acting Attorney General Matthew Whitaker.
Ultimately, the goal of the aforementioned lawsuit is to prevent the government from mandating federal employees to work without compensation.
Roughly 800,000 federal workers are going without pay as the government shutdown approaches its 21st day.
More on the Government Shutdown
The stakes in the government shutdown continue to get higher and higher. The lawsuit against the Trump administration occurred shortly before protests from TSA employees at the Atlanta, Georgia airport. Put simply, federal workers are not happy about missing payments for their services. The ire is even more intense for those who are obligated to continue working in spite of receiving zero compensation.
Both Republicans and Democrats have their own ideas on who bears responsibility for the shutdown. Americans on the left attest that President Trump is at fault; the president maintains his refusal to sign legislation which does not fund his promised border wall.
Conservatives, on the other hand, feel differently. Right-wingers have overwhelmingly stated that ending illegal immigration is necessary. Therefore, they believe that Democrats ought to work with the president and present legislation which funds the wall.
On multiple occasions, House Democrats have presented legislation to reopen the government. However, none of the bills provided capital for President Trump's promised border wall. Senate Majority Leader Mitch McConnell has also stated that the Senate will not consider legislation which the president wouldn't sign.
At this time, both President Trump and Democrat leaders are standing by their positions. There is no apparent resolution in sight as of now.