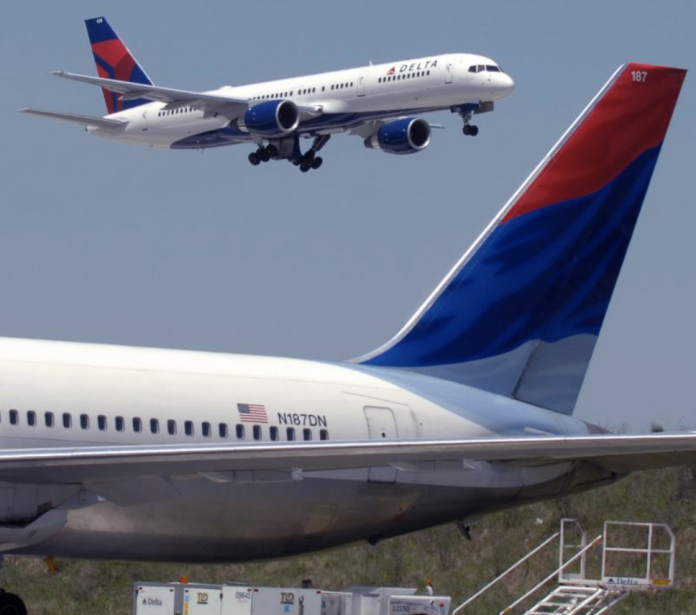 As the government shutdown approaches its 21st day, the effects are rippling out and becoming more and more apparent. Earlier today, Transporation Security Administration (TSA) employees initiated protests at the Atlanta, Georgia airport.
An Overview of Protests at the Atlanta Airport
Put simply, TSA employees are protesting due to the lack of payment they are receiving. The missing compensation occurred due to the ongoing government shutdown; reports of various federal workers going without pay have increased with the longevity of the shutdown.
Video footage shows the Atlanta airport employees standing outside with signs while chanting. TSA employees have expressed considerable displeasure about their lack of compensation. Their ire is not merely limited to protests either. The higher-ups within various factions of the United States government are also getting an earful.
Hydrick Thomas, the TSA council president for the American Federation of Government Employees, shared details about the problems which federal employees are facing due to the government shutdown.
"Every day I'm getting calls from my members about their extreme financial hardships and need for a paycheck. Some of them have already quit and many are considering quitting the federal workforce because of this shutdown."
Thomas furthermore maintains that the current disgruntled state of federal workers could pose a safety risk to travelers.
"The loss of officers, while we're already shorthanded, will create a massive security risk for American travelers; [this is] since we don't have enough trainees in the pipeline or the ability to process new hires."
The Government Shutdown
Friday will mark the 21st day of the government shutdown. As the closure of the government lingers on, there is no sign of a forthcoming solution. Both President Trump and Democratic leaders are sticking by their positions. Trump remains determined to garner the funding for his promised border wall. Conversely, Democratic leaders continue to refuse funding.
The deadlock has prompted talk of other potential avenues for President Trump to pursue. Trump has openly discussed shutting down the Southern border until he receives wall funding. Additional mentioned possibilities include the declaration of a national emergency. However, Trump maintains that he prefers to get wall funding via negotiations.
If the government shutdown continues for much longer, Americans may witness additional protests from federal employees.