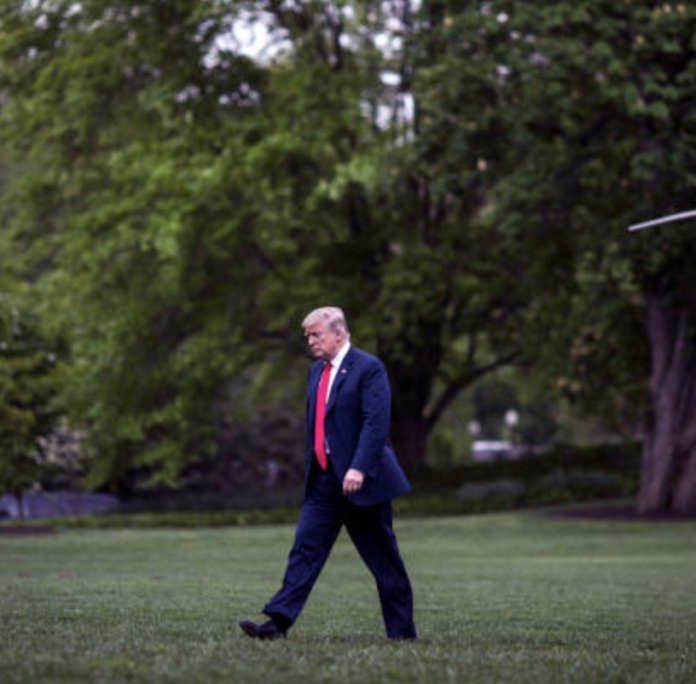 Earlier today, the nation learned that former Trump attorney Michael Cohen will testify before Congress next month. However, President Trump, by his own admission, is unbothered by this latest development.
A Closer Look at President Trump's Remarks
The president gave remarks to the press during a visit to Texas. Keeping it short and simple, Trump's statement reads as follows:
"I'm not worried about it at all, no."
A Backstory on Trump and Cohen
The president's statement to reporters comes after his relationship with Cohen soured, particularly after the latter's legal woes. In the earlier months of 2018, the FBI raided Cohen's office and seized various legal documents pertaining to his emails, taxes, and alleged payments during the 2016 election.
In the following months, Americans began to speculate whether or not Cohen would eventually turn on the president. After all, prior to the 2016 election, Cohen worked as Trump's personal "fixer" for quite some time; he was even once quoted as saying that he would "take a bullet" for Trump.
However, Cohen quickly changed his tune as the charges against him became more damning and apparent. First, Cohen affirmed that his loyalty was to his family and country. Then, he stated that Trump ordered him to make payments to Playboy bunny Karen McDougal and adult film actress Stormy Daniels.
Both McDougal and Daniels alleged to having extramarital affairs with Trump between 2006 and 2007. The president, however, denied affairs with both women; Trump furthermore maintains that he never ordered Cohen to break any laws. Nevertheless, Cohen and his attorney, Lanny Davis, have a very different account of the matter.
What Happens Now?
Cohen will testify before the House Oversight and Reform Committee in a little under one month. At this time, many media outlets are covering the new development as the American people weigh in with their own thoughts and feelings.
However, news of Cohen's upcoming testimony comes shortly after Democrats regained their majority in the House of Representatives. The timing of the matter has already engendered certain speculations about the potential motives behind Cohen's forthcoming testimony. Many Trump backers and other right-wingers already believe that Democrats are working against the president and doing everything they can to sabotage.
New updates about Cohen's testimony will follow as additional developments arise.