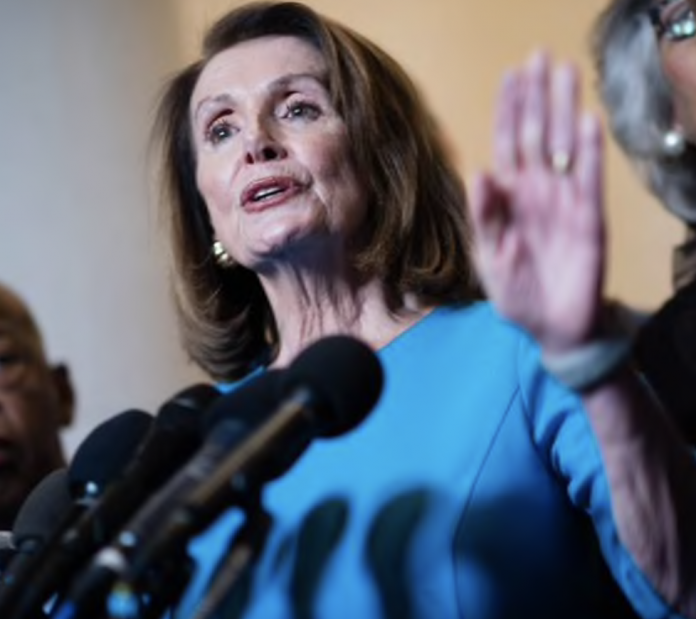 On Thursday, House Speaker Nancy Pelosi issued fresh censure of President Donald Trump and his border wall.
An Overview of Pelosi's Statements
The new Speaker of the House spoke about President Trump and the fight for the border wall during statements to the press. Pelosi's remarks come as Democratic leaders and the president remain deadlocked in a battle over funding for the wall.
First, the House Speaker expressed skepticism about whether or not Trump truly wants to build a wall along the Southern border:
"I don't even know if the president wants the wall. I think he just wants a debate on the wall. And he's having some difficulty with it."
Pelosi then continued by claiming that Trump is enjoying the discord existing around funding for his promised wall.
"He keeps increasing the amount of money; increasing the amount of beds; increasing the obstacles to finding a solution — because I don't think he really wants a solution. I think he loves the distraction that this is from his other problems."
Finally, the House Speaker stated that a recent meeting between President Trump and Democratic leaders was a "set-up" by the former. On Wednesday, the president declared the aforementioned meeting as a "waste of time" after Pelosi maintained refusal to issue funding for the border wall.
"I think the meeting was a set-up so he could walk out."
A Closer Look at Pelosi's Assertions
The assertions of the House Speaker are questionable on many grounds. Throughout the 2016 election, the promise to end illegal immigration served as a central theme of Trump's campaign. Moreover, the president has experienced considerable opposition from Democratic leaders who are against the provision of necessary capital.
The disagreement on wall funding subsequently prompted the shutdown of the government on the evening of December 21, 2018. Since then, Democrats have maintained their refusal to fund the wall. Earlier this month, House Democrats regained control in the House of Representatives and proposed legislation to reopen government. However, none of their bills fund the wall; therefore, the Republican-controlled Senate will not vote on them and President Trump will not sign them.
The continuation of the government shutdown has prompted protests from TSA employees and a lawsuit against the Trump administration.