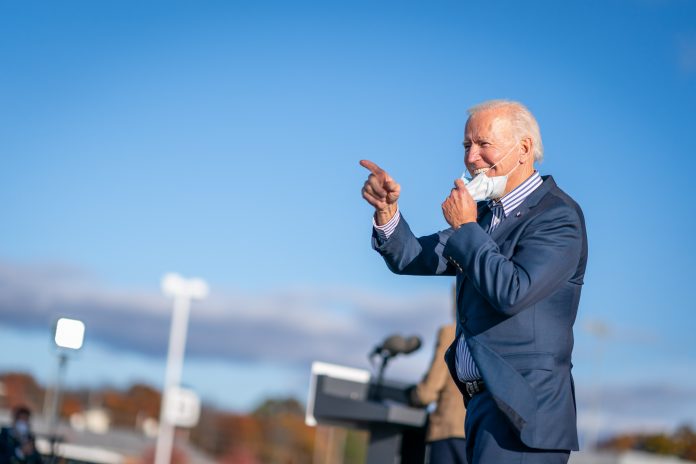 The Biden administration has made a series of moves that don't sit right with a lot of Americans.
In a rare turn of events, Biden's countrywide coronavirus vaccine mandate caused the political right and Black Lives Matter to agree on a subject. Like conservatives and right-wingers, Black Lives Matter has come out firmly against vaccine mandates.
Black Lives Matter maintains that mandatory COVID vaccines are racist. The group is furthermore vowing that "uprisings" will take place to shut these mandates down. Meanwhile, a recent poll showed that Biden's approval amongst unvaccinated black Americans is down by 17 points.
There is a lot that this administration has done wrong. The border crisis, inflation, and Afghanistan are just a few examples. However, the country has recently learned that a federal government shutdown appears imminent.
The reality of a federal government shutdown
As things currently stand, there's a real likelihood that a government shutdown is approaching. At this time, Congress has until the end of the month to pass legislation that will keep government funded.
However, what Democrats are trying to do now is raise the debt ceiling and force far-left proposals into a funding bill. Republicans aren't on board with this and aren't going to vote for it.
Therefore, as a result of Democrats putting partisanship over the good of the country, a shutdown may very well be on its way. The Biden administration confirmed this to the media, noting the harmful effects that a shutdown would have on the economy, especially amid the present financial crisis.
Americans who directly work for the federal government are already receiving word that a shutdown could be coming. This would mean devastation, since many federal workers lose out on payment when government shutdowns occur.
Congress in disorder
Make no mistake; Congress could easily avoid a government shutdown by passing a clean spending bill without far-left projects. However, this is something Democrats are fighting against.
In fact, Democrats are so hellbent on forcing far-left pet projects into spending legislation that even moderate leftist lawmakers aren't on board. This speaks volumes about what the Democrat Party has become in 2021.