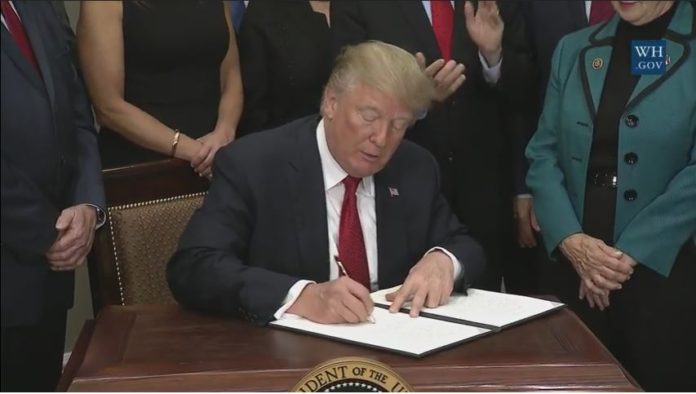 A federal lawsuit filed against the Trump administration by the State of California and environmental groups was dismissed. The purpose of the federal lawsuit was to prevent the building of the border wall between Mexico and the United States. The plaintiffs alleged that the proposed wall would violate federal environmental standards as well as violate states' rights.
Judge: Not Determining That the Wall Was "Politically Wise or Prudent"
U.S. District Judge Gonzalo Curiel stated that his official decision to dismiss the claims of the plaintiff shouldn't be taken as a determination that the border wall was "politically wise or prudent." Judge Curiel stated that the Trump administration acted within their powers in pursuing the project.
According to Reuters, Trump accused Judge Curiel of bias because of his Mexican ancestry. During the time the accusation was made, Judge Curiel was presiding over a lawsuit involving Trump University.
US DOJ: Happy with Federal Court's Decision
Devin O'Malley, spokesperson for the U.S. Department of Justice issued a statement regarding the federal court's decision. "Border security is paramount to stemming the flow of illegal immigration that contributes to rising violent crime and to the drug crisis, and undermines national security."
The question remains, however, how much of the border wall will actually be constructed? While President Trump requested $23 billion for border security (much of which would be designated as money to be used for the construction of the wall). President Trump asserted on the campaign trail that he wanted the border wall built and that Mexico would pay for it, but Mexico hasn't agreed to do so.
Additionally, businesses (such as Cards Against Humanity) and private citizens aren't exactly thrilled about the prospect of losing their property; especially land owners in Texas who went through the process when the government seized land in 2007 to essentially attempt to do the same thing.
If the border wall does come to fruition, Texas would have more than 1,200 miles of border wall. U.S. Customs and Border Protection announced in October 2017 that they've completed prototypes (yes, plural) for the potential border wall.