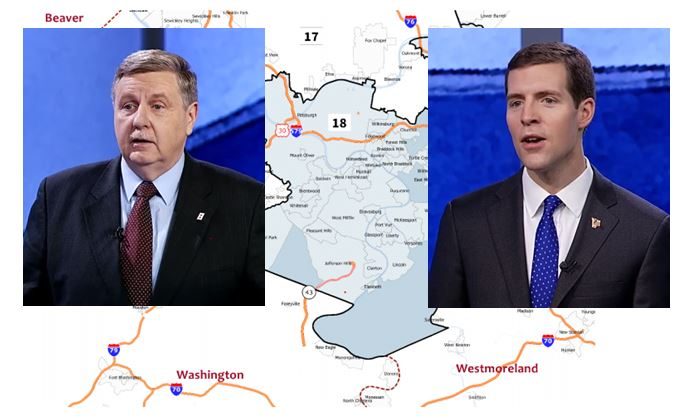 The special election in the 18th congressional district of Pennsylvania is now a toss-up, according to a political analyst.  The district is traditionally red. It was held by former U.S. House Rep. Tim Murphy since 2003 until his resignation on October 5, 2017.
On Tuesday, David Wasserman, the House editor and political analyst for The Cook Political Report, noted that the contest between GOP state Rep. Rick Saccone and Democratic candidate Conor Lamb is "extremely close."
Based on the latest Monmouth University Poll, Saccone is leading by a slim margin. Republicans normally enjoyed a double-digit advantage in the 18th district of Pennsylvania.
The national political climate has negative impact for the GOP in Pennsylvania's special election. However, that "wouldn't be enough" to push the traditionally Republican 18th district into the toss-up column. President Donald Trump remains popular in the area, according to Wasserman.
Lamb is a stronger candidate than Saccone
The race in Pennsylvania's 18th district became so close because Lamb is a stronger candidate than Saccone, according to Wasserman. He added that many Republican admit that fact.