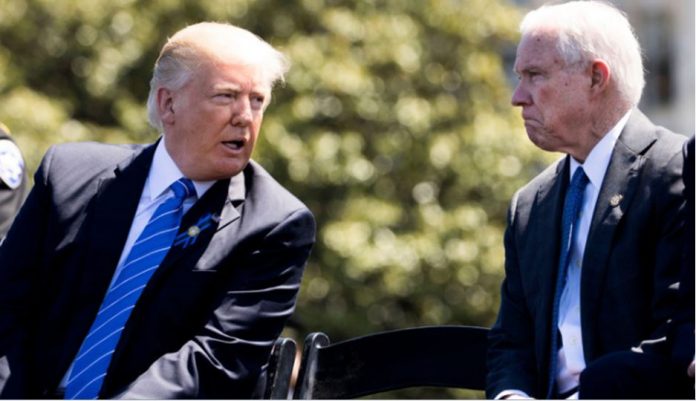 President Donald Trump renewed his attack on U.S. Attorney General Jeff Sessions. He called the attorney general's handling of the alleged surveillance abuses "disgraceful."
On Tuesday, Sessions said the Department of Justice (DOJ) will investigate the allegations of possible abuses of the Foreign Intelligence Act (FISA). He asked the department's Inspector General to look into the matter.
On Wednesday, Trump criticized Session's decision and doubted the ability of Inspector General to probe the allegation. The President tweeted:
"Why is A.G. Jeff Sessions asking the Inspector General to investigate potentially massive FISA abuse. Will take forever, has no prosecutorial power and already late with reports on Comey etc. Isn't the I.G. an Obama guy? Why not use Justice Department lawyers? DISGRACEFUL!"
GOP lawmaker says DOJ Inspector General is "fair and fact centric"
In 2012, the U.S. Senate confirmed Michael Horowitz as Inspector General of the DOJ. He previously served as Commissioner on the U.S. Sentencing Commission during the administration of George W. Bush.