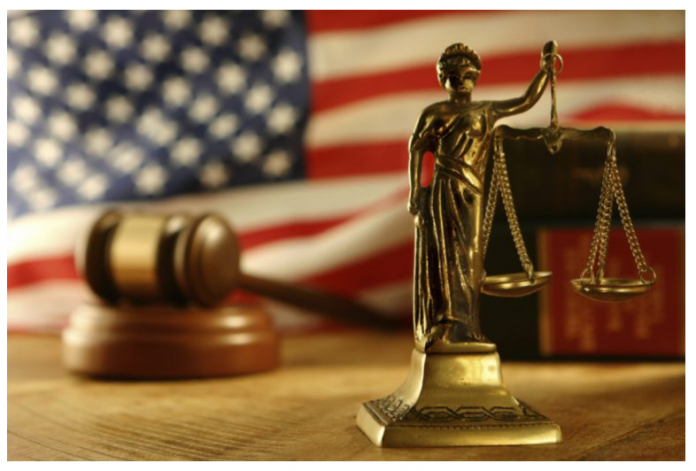 Federal authorities filed charges against 138 medical professionals involved in a massive health care fraud nationwide.
According to the U.S. Department of Justice, the 138 defendants include doctors, nurses, and other licensed professionals in 31 federal districts across the United States.
They were allegedly involved in the submission of more than $1.4 billion in fraudulent billings to Medicare and other government insurers.
The largest amount of fraud billings were connected to telemedicine. More than 43 defendants in 11 judicial districts submitted fraudulent claims to Medicare and other government insurers.
Some of the defendants were telemedicine executives who allegedly paid doctors and nurse practitioners who ordered unnecessary durable medical equipment, genetic, and other diagnostic testings, as well as pain medications with only a brief conversation or without any interaction with a patient.
Durable medical equipment companies, genetic testing laboratories, and pharmacies then purchased those orders and submitted over $1.1 billion in false and fraudulent billings to Medicare and other government insurers. In exchange, they received illegal kickbacks and bribes.
In addition, the DOJ stated that nine of the defendants committed different health care fraud schemes designed to exploit the COVID-19 pandemic. Their alleged illegal schemes resulted in the submission of more than $29 million in false billings.
The Justice Department alleged that the defendants exploited the policies of Centers for Medicare & Medicaid Services (CMS) that allowed increased access to care during the COVID-19 pandemic. They allegedly misused patient information by submitting claims to Medicare for unrelated expensive and medically unnecessary laboratory tests including cancer genetic testing.
The DOJ also charged five defendants who allegedly misused the Provider Relief Fund, a part of the Coronavirus Aid, Relief, and Economic Security (CARES) Act.  On March 2020, the Congress enacted the CARES Act to provide medical care to Americans suffering from COVID-19.
Additionally, the Justice Department charged additional defendants involved in the sober homes cases. Over $133 million in fraudulent claims related to medically unnecessary testing and treatments for patients suffering from drug or alcohol addiction.
Furthermore, the Justice Department charged 19 defendants who prescribed more than 12 million doses of opioids and other prescription drugs. these defendants submitted over $14 million in false billings.
Moreover, the DOJ charged over 60 defendants who submitted false and fraudulent claims to Medicare, Medicaid, TRICARE, and private insurance companies. The claims were medically unnecessary and often never provided treatments to patients.
Law enforcement authorities are committed to prosecuting those involved in health care fraud
In a statement, DOJ Criminal Division Assistant Attorney General Kenneth Polite Jr., said, "This nationwide enforcement action demonstrates that the Criminal Division is at the forefront of the fight against health care fraud and opioid abuse by prosecuting those who have exploited health care benefit programs and their patients for personal gain."
On the other hand, HHS-OIG Deputy Inspector General for Investigations Gary Cantrell said, "We have seen all too often criminals who engage in health care fraud — stealing from taxpayers while jeopardizing the health of Medicare and Medicaid beneficiaries."
Cantrell added that the nationwide enforcement action must serve as "another warning" to those who may be considering committing health care fraud.
————————-
Have a story you want USA Herald to cover? Submit a tip here and if we think it's newsworthy, we'll follow up on it.
Want to contribute a story? We also accept article submissions — check out our writer's guidelines here.