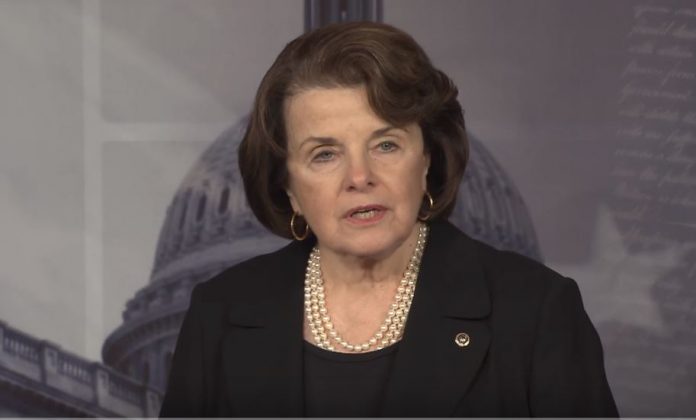 U.S. Senator Dianne Feinstein maintains a huge lead in her re-election bid against her fellow Democrat and California State Senator Kevin de León.
According to the latest poll by the Public Policy Institute of California, 46 percent of all likely voters favor Feinstein while 24 percent support de León.
Take note that Feinstein is ahead by almost 2 to 1. The poll shows that she remains the favorite of California voters.
The state Democratic Party's endorsement of de León had little impact or did not change voters' perception towards Feinstein. Among Democratic likely voters, 66 percent support the U.S. senator while 22 percent back the state senator.
She also enjoys a huge margin among independent voters and all ethnic groups in all regions of the state. 
de León's attempt to unseat Feinstein is a long shot
It appears that voters followed former President Brack Obama's advice to re-elect Feinstein to the U.S. Senate. In May, Obama encouraged Californians to join him in supporting her. He described her as "an indispensable leader for California" and "America's most effective champions for progress to the Senate."
Only 9 percent of likely voters said they are undecided. It means de León has little room to close the gap. Political experts believe that his attempt to unseat Feinstein is a long shot.
Earlier this month, Thad Kousser, a political scientist at the University of California San Diego told the Associated Press, de León remains largely "unknown to the average California voter."
Obviously, Feinstein is hard to beat because she is a political institution in California. She is a five-term U.S. senator. Her campaign war chest is significantly larger than de León. As of June 30, she raised $15,263,210 compared to his opponent's $1,310,851, according to data from OpenSecrets.org.
Feinstein's longtime campaign consultant, Bill Carrick commented that her "strengths are readily apparent."  He added that "she's in a very strong shape" based on the "polls and an actual election." She easily won the primary election in June.