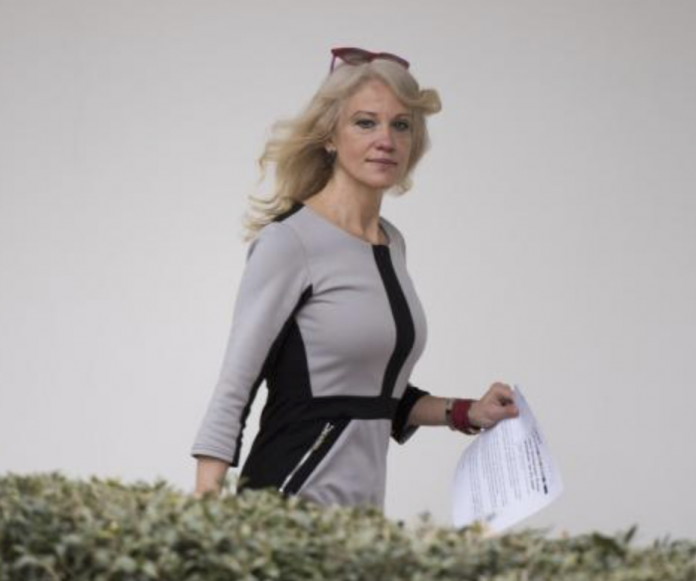 White House counselor Kellyanne Conway spoke out against recent condemnation of U.S. Immigration and Customs Enforcement on Thursday, reports The Hill.
An Overview of Conway's Statements
Conway appeared on Fox & Friends for an interview. Throughout the duration of her segment, the counselor to the president shared her thoughts regarding the increasing left-wing calls to abolish ICE.
"I don't understand why [Democrats] talk more about abolishing ICE than abolishing ISIS," Conway said. "We're in very dangerous times. The men and women of ICE … they're just doing their jobs."
Perception of ICE officials serves as another point that strongly divides left-wing and right-wing Americans.
The Backstory
Many Americans expressed outrage upon learning that some migrants who illegally entered the United States were being separated from their children. Despite that outrage from some, others stated that it would not happen if the migrants entered the country via legal means. However, the bipartisan backlash became so great that Trump signed an executive order to end the separation of migrant families who cross the border illegally.
However, the executive order did not stop the rage of many Trump immigration critics. As such, some left-leaning Americans have publicly championed the abolition of ICE.
This is a proposed reform that many, particularly conservatives, have strongly condemned, saying that ICE is a necessary force designed to uphold immigration laws.
Trump and Immigration
The robust enforcement of immigration laws served as one of the main messages of Trump's 2016 campaign. The then-candidate repeatedly said that illegal immigration was harming the country.
Trump's "zero tolerance policy" on immigration remains a strongly divisive topic. Americans on both sides of the political aisle have contrasting ideas on how to go about immigration reform. Moreover, there are concerns about when, and if, previously separated migrant children will be reunited with their parents.
Like Conway, Trump has censured those in favor of the abolition of ICE.
The Democrats have a death wish, in more ways than one – they actually want to abolish ICE. This should cost them heavily in the Midterms. Yesterday, the Republicans overwhelmingly passed a bill supporting ICE!

— Donald J. Trump (@realDonaldTrump) July 19, 2018
The two biggest opponents of ICE in America today are the Democratic Party and MS-13!

— Donald J. Trump (@realDonaldTrump) July 18, 2018
The Democrats want to abolish ICE, which will mean more crime in our country. I want to give ICE a big cheer! Vote Republican in November.

— Donald J. Trump (@realDonaldTrump) July 18, 2018