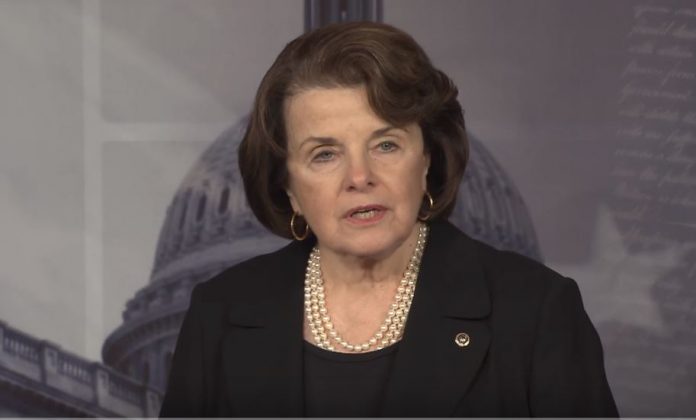 Former President Barack Obama endorsed U.S. Senator Dianne Feinstein of California on Friday. His endorsement will likely discourage State Senator Sen. Kevin de León, who is seeking to unseat the veteran senator.
In a statement, Obama said, "I'm proud to give Dianne Feinstein my strong endorsement for her reelection to the United States Senate. She's always been an indispensable leader for California."
The former President added,  "We became dear friends and partners in the fight to guarantee affordable healthcare and economic opportunity for everybody; to protect our planet from climate change, and our kids from gun violence. I ask Californians to join me in supporting Dianne Feinstein's re-election and returning one of America's most effective champions for progress to the Senate."
Obama's endorsement is a "great deal"
On the other hand, Sen. Feinstein said expressed gratitude to Obama. She said the former President's endorsement "means a great deal" and felt "honored for his trust."
Additionally, the Sen. Feinstein said Obama "was a singular President with a remarkable legacy that will truly stand the test of time." She promised to do her best to build on his accomplishments and carry his torch forward.
Sen. Feinstein is seeking her fifth term in the U.S. Senate. Based on the latest data from SurveyUSA, 39% of likely voters in California support. Republican Neo-Nazi candidate Patrick Little is behind her with 18% support. State. Sen. de León and GOP businessman Roque De La Fuente tied in the third place at 8%.
The survey also showed that a majority (63%) of California Democrats favor Sen. Feinstein. The data shows that the veteran senator remains popular and trusted by Californians.
In 2012, Sen. Feinstein won re-election with 63% of the votes. She holds the record for the most popular votes (7.86 million) in any U.S. Senate election history.
De León's challenge to Feinstein is a long shot
Currently, Sen. Feinstein's campaign has $10 million to spend to effectively communicate her message to voters through mass media.
On the other hand, State Sen. De León's campaign failed to tap the party's main donors. So far, his campaign has $600,000. Many consider his challenge to the veteran senator a long shot although he gained the support of billionaire Tom Steyer and some labor groups.
California's Democratic establishment including Gov. Jerry Brown, Sen. Kamala Harris, and House Minority Leader Nancy Pelosi back Sen. Feinstein.