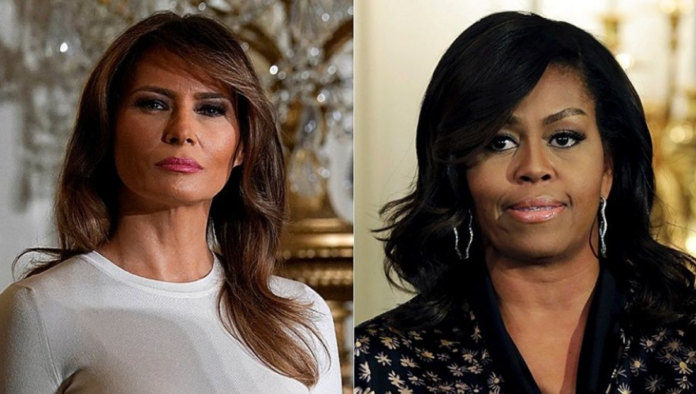 As noted by Fox News, First Lady Melania Trump and former First Lady Michelle Obama have very different styles.
A Reduction in the Number of Aides
During former President Obama's time in office, 16 aides worked for Michelle Obama which amounted to $1.24 million annually. Conversely, there are now 4 aides working for Melania Trump which costs $486,700.
A statement from Mrs. Trump's spokesperson reads as follows:
"As with all things that she does, she is being very deliberate in her hiring, focusing on quality over quantity. It is important to her that the team is a good fit for what she wants to accomplish as first lady, and that everyone works well together. She also wants to be mindful and responsible when it comes to taxpayer money."
The information regarding the numbers and funding for the previous and current aides for Mrs. Obama and Mrs. Trump are in the White House's yearly report which was sent to Congress.
More News About the First Lady
In June, the First Lady and her son, Barron moved into the White House.
Since then, Mrs. Trump has been actively involved in solving the opioid crisis and working to help the victims of the Las Vegas shooting.
First Lady historian Andrew Och made the following note about Melania Trump:
"She is more like a Pat Nixon or a Bess Truman than a Hillary Clinton or a Michelle Obama."