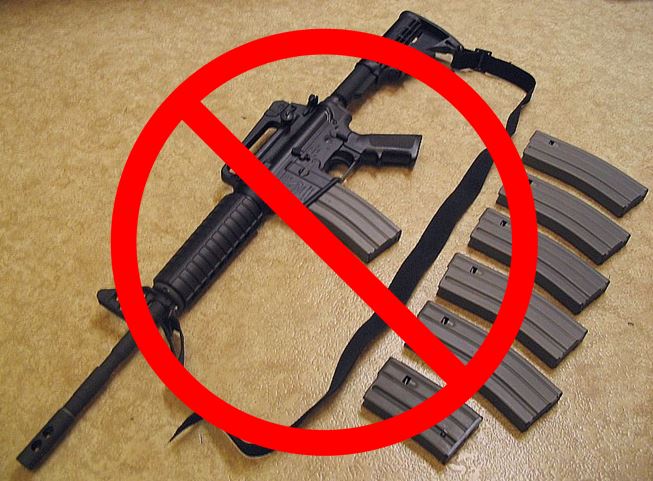 New York Attorney General Eric Schneiderman supports the California ban of large-capacity  magazines (LCM) for guns. The law also requires certain individuals to pass a background check to be able to buy ammunition.
On Thursday, Schneiderman signed an amicus brief encouraging the United States Court of Appeals to uphold California's Proposition 63. Majority of Californian's (63.1%) approved the law on November 2016.
Schneiderman said "Common sense gun laws are vital to keeping families safe – and states have every right to enact them to protect their communities."
Schneiderman was among the 13 Attorneys General urging the Court of Appeals to overturn a lower court's preliminary injunction of Proposition 63. In June, Southern California District Court Judge Benitez ruled that the law is likely unconstitutional.
In his ruling, Benitez explained that the law "burdens the core of the Second Amendment." He also said that it is the "type of policy choice that the Constitution takes off the table."
California enacted reasonable gun law
In the Amicus brief, the Attorneys General argued that the Second Amendment does not prevent States and localities from enacting reasonable gun laws. They also noted that there is no Supreme Court precedent on the matter.
According to them, "The Second Amendment thus does not bar States from adopting reasonable measures to reduce firearm violence, including restrictions on the possession of LCMs. The reasoning of the district court deprives States of the flexibility to address the problem of gun violence in a manner consistent with local needs and values."
Additionally, they emphasized  that states have "primary responsibility for ensuring public safety." States are responsible for preventing gun violence and to minimize deaths and injuries when such incident occurs.
Furthermore, they argued that California enacted the law to address the "complex reality of gun violence within its borders."
In December 2015, two assailants killed 14 people and injured 22 others in a mass shooting in San Bernardino, California. The killers had an armory of weapons, thousands of rounds of ammunition, and explosives in their home. The incident was considered one of the deadliest mass shootings in the United States.