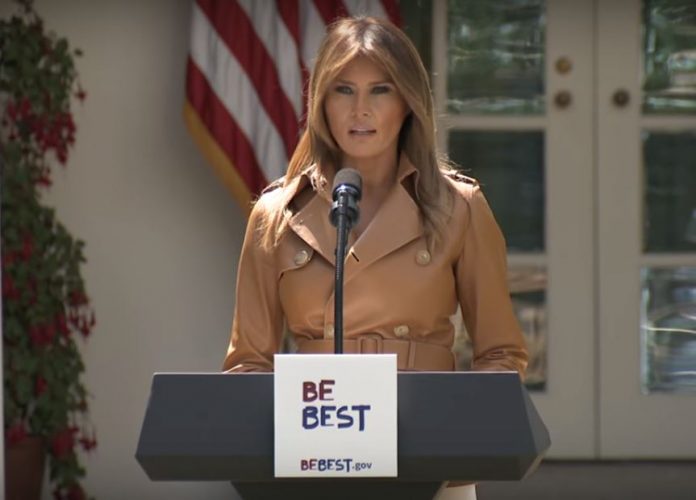 First Lady Melania Trump denounced the media for speculating on her activities and physical well-being since returning to the White House after a kidney surgery.
On May 14, Mrs. Trump underwent an embolization procedure for a benign kidney condition at the Walter Reed National Military Medical Center. She left the hospital after five days. The White House issued a statement indicating that the First Lady was "resting comfortably and remains in high spirits."
Since then, the First Lady limited her public appearances, which prompted the media speculations about her health and location.
In a tweet on Wednesday, the First Lady said the media is "working overtime speculating" on her whereabouts. In addition, Mrs. Trump said she is at the White House, feeling great, and working hard fo the American people.
I see the media is working overtime speculating where I am & what I'm doing. Rest assured, I'm here at the @WhiteHouse w my family, feeling great, & working hard on behalf of children & the American people!

— Melania Trump (@FLOTUS) May 30, 2018