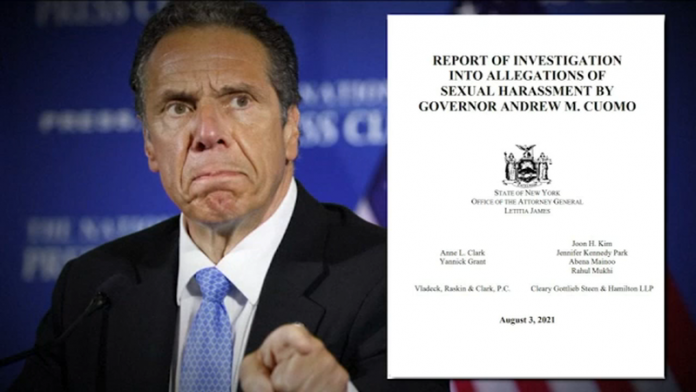 In December, Lindsey Boylan tweeted that Cuomo "sexually harassed me for years." She was the first woman to accuse Gov. Andrew Cuomo of sexual harassment. Her attorney, Jill Basinger announced Wednesday that Boylan plans on being the first to sue the governor.
The findings of the Attorney General's investigation of Governor Cuomo were released on Tuesday. The investigative report alleges Cuomo is guilty of widespread sexual harassment. This includes "unwanted groping, kissing, hugging, and making inappropriate comments."
The 168-page report was based on 179 witness interviews. And 450 pages of exhibits including hand-written notes, texts, and emails documenting the governor's alleged behavior.
Sexual harassment accuser allegedly smeared
 Attorney General Letitia James' report documented the campaign against Boylan. The governor and his inner circle allegedly tried to smear her and discredit her complaint.
"Because Lindsey was first, the governor needed to send a message. He needed to send a message to every other survivor out there. This is what happens when you go against the machine of the governor's office." Basinger says about Cuomo's retaliations.