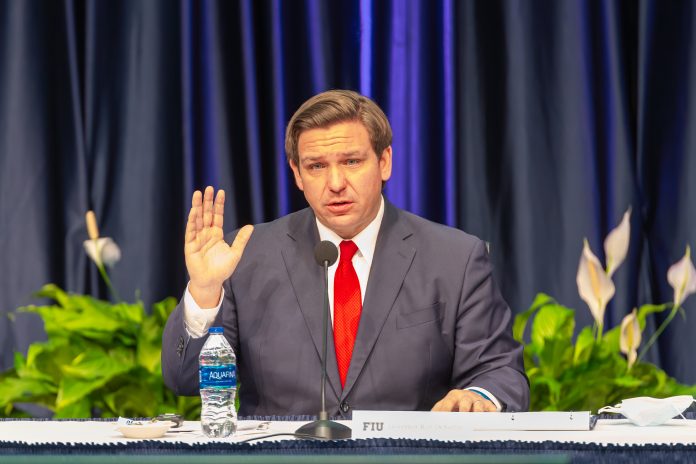 During this month alone, tensions between Florida Republican Governor Ron DeSantis and President Biden have ratcheted up. Days ago, Biden scolded governors like DeSantis and other GOP leaders for supposedly "standing in the way."
Biden's irritation stemmed from the fact that Republican governors are allowing parents to decide whether they want their kids wearing face coverings in schools. This comment from Biden prompted a strong rebuttal from DeSantis.
The Florida governor stated that he will indeed stand in the way of anyone who wants to erode parents' choices, ruin businesses, and hurt jobs. Governor Abbott in Texas has also joined DeSantis in allowing parents in his state to determine whether or not they want their kids wearing masks in schools.
Amid this tension between the Florida governor and Biden, DeSantis is now facing attacks from the left-leaning media.
Media attacks against the Florida governor
It is common knowledge in America that DeSantis is up for re-election as Florida's governor next year. Charlie Crist, a Florida Democrat, is one of the contenders hoping to oust DeSantis. Now, when DeSantis ran against Andrew Gillum in 2018, the media plastered polls showing DeSantis behind his then-opponent.