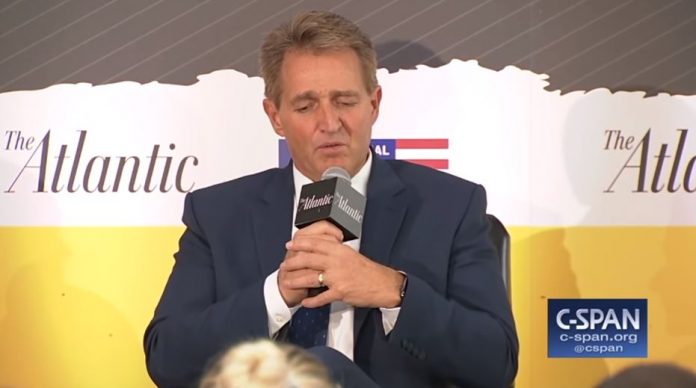 Republican U.S. Senator Jeff Flake of Arizona was deeply concerned by Judge Brett Kavanaugh's interactions with lawmakers during the recent Senate Judiciary Committee hearing.
Flake said he was "very troubled" by the Supreme Court nominee's angry and lengthy opening statement. He called Kavanaugh's interaction with lawmakers as "sharp and partisan," which was also disturbing for him. He emphasized that there is no room for partisanship in the court.
"I hope I would sound that indignant if I felt I was unjustly maligned, but then it went on. And the interaction(s) with members were sharp and partisan and that concerns me," said Flake.
He went on to say, "I tell myself give a little leeway because of what he's been through. But on the other hand, we can't have this on the court. We simply can't."
The senator from Arizona made his comment on Tuesday at The Atlantic Festival where he had conversations with Democratic Senator Chris Coons of Delaware and Jeffrey Rosen, the president of the National Constitution Center.