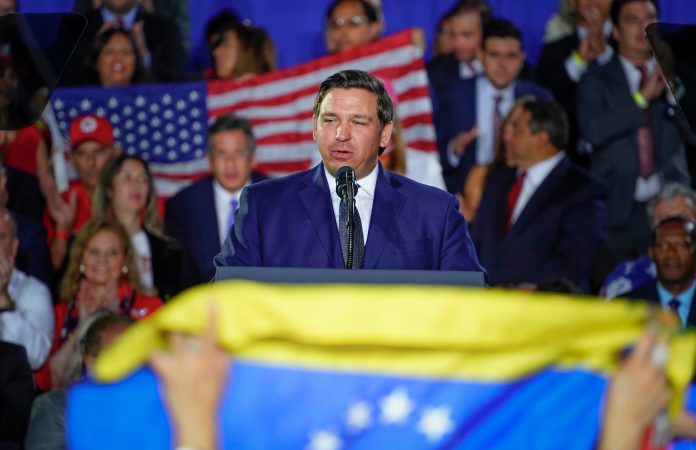 Florida continues to make national headlines as events unfold in the United States. Currently, the Sunshine State has thousands of people per day joining as residents. Meanwhile, news has recently broken that Florida has some of the lowest COVID cases per capita in America.
Ron DeSantis, the Republican governor of Florida, has also become a household name. In conservative circles, DeSantis is extremely popular; this is due to the regard he's shown for American freedoms, amid the Democrats' work to trample over these freedoms under the guise of stopping COVID.
In some good news for Republicans in the Sunshine State, it is now confirmed registered GOP voters in Florida outnumber registered Florida Democrats.
A new red state in America
Former President Trump won Florida in the 2016 and 2020 presidential elections. However, former President Obama also won Florida in the 2008 and 2012 presidential elections.
DeSantis, while beating out Florida Democrat Andrew Gillum in 2018, won the gubernatorial election very narrowly. However, since DeSantis' time as Florida's governor, Republicans in the state have gone from being behind Democrats in voter registrations by 280,000 to now outnumbering Democrats altogether.
This is a reality the Florida governor drew attention to while speaking to the National Conference of State Legislatures just yesterday. Next month, the Florida Division of Elections publishes the lead of registered Florida GOP voters over registered Democrats.
Great news for Republicans across the United States
The revelation that Florida now has more registered Republicans than Democrats also comes amid the Republican comeback in Virginia just earlier this week. Against all odds, Glenn Youngkin handily beat Terry McAuliffe, the Democrat running in the Virginia gubernatorial race.
Florida merely marks another notch in Republicans' belt. Since Tuesday's win in Virginia, the GOP has spoken out. Republicans maintain confidence that a red wave is beginning to sweep the country.
Furthermore, Republicans argue the height of this red wave will materialize during next year's midterms. Time will tell. However, even some Democrats are admitting this past Tuesday's outcome means the political left has some work to do.
In Florida, the signs indicate most individuals moving to the state are registering as Republicans. This bodes very well for Governor DeSantis, seeing as he faces a gubernatorial election next year.