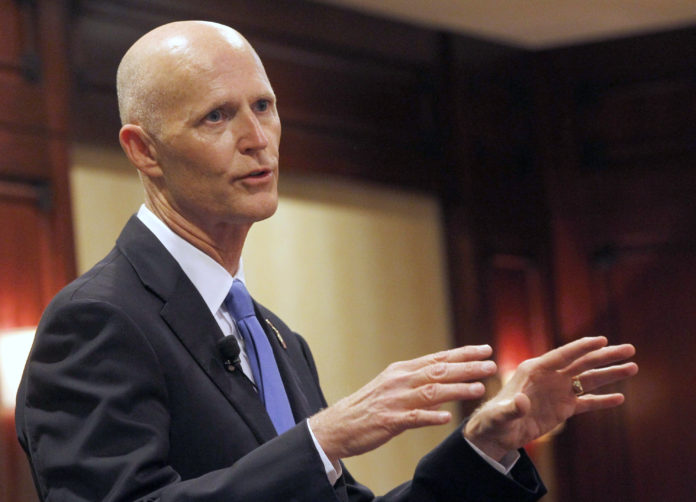 Florida will provide temporary employment to people, who lost their jobs due to the impact of Hurricane Irma.
On Wednesday, Republican Governor Rick Scott said Florida received federal Dislocated Worker Grants to offer temporary jobs to residents affected by the calamity.
In a statement, Gov. Scott said, "As we all recover from Hurricane Irma, we are doing everything we can to help Floridians get back on their feet."
According to him, the federal funding will provide important opportunities. It will also support the state's ongoing recovery efforts. Additionally. the state will be able to continue helping communities and make sure everyone receives support to rebuild.
Florida disaster relief employment
The Florida Department of Economic Opportunity (DEO) will administer the Dislocated Worker Grants. It will be responsible for providing disaster relief employment that support storm response and recovery efforts. The jobs will be temporary.
The DEO is working with CareerSource Florida to connect dislocated job seekers with cleanup opportunities across the state, said Executive Director Cissy Proctor.
Proctor said, "We will continue to use these grants and all other resources we have available to help communities fully recover from Hurricane Irma."
Disaster relief employment refers to projects that provide food, clothing, shelter and other humanitarian assistance for disaster victims. The projects also involve clean-up, demolition, repair, renovation, and reconstruction of damaged facilities and structures.
People qualified for disaster relief employment include those who are laid off temporarily or permanently as a consequence of the disaster. Dislocated workers and long-term unemployed individuals are also qualified.
In addition, the DEO is providing short-term, interest-free loans to businesses damaged by the disaster. The loans are available to businesses through the Florida Small Business Emergency Bridge Loan Program.
The department is currently surveying businesses in affected counties to determine the damages caused by the calamity.