Pennsylvania Governor Tom Wolff suffered a major blow after S&P Global Ratings downgraded the state's credit rating on Wednesday.
According to S&P, the downgrade was due to Pennsylvania's chronic structural imbalance, weakening liquidity, and budget stalemate. Governor Tom Wolf has been negotiating with legislators regarding the state budget.
S&P lowered Pennsylvania's general obligation (GO) rating to A+ and appropriation debt to A. It also downgraded the state's departmental appropriation rating to A- and its departmental & moral obligation rating to BBB+.
In a statement, Carol Spain, credit analyst at S&P Global Ratings, said, "The downgrade largely reflects the commonwealth's chronic structural imbalance dating back nearly a decade, a history of late budget adoption, and our opinion that this pattern could continue."
Ms. Spain said Pennsylvania's liquidity is weakening—another reason for the downgrade. She noted the delay or non-payment of scheduled expenditures for the first time in the history of the state.
Additionally, Ms. Spain said the state's structural deficit is still manageable on an annual basis. However, Pennsylvania is struggling to meet certain obligations on time because of its "reliance on one-time revenues."
Furthermore, the S&P credit analyst said the consequences of the budget gridlock extended beyond policy considerations to credit quality.
On Monday, Governor Tom Wolf expressed optimism that his administration will reach a compromise with legislators. A vote on a budget plan is possible before October 1.
Pennsylvania governor calls for immediate action
Today, Gov. Wolf issued a statement calling for an immediate action to complete the state budget.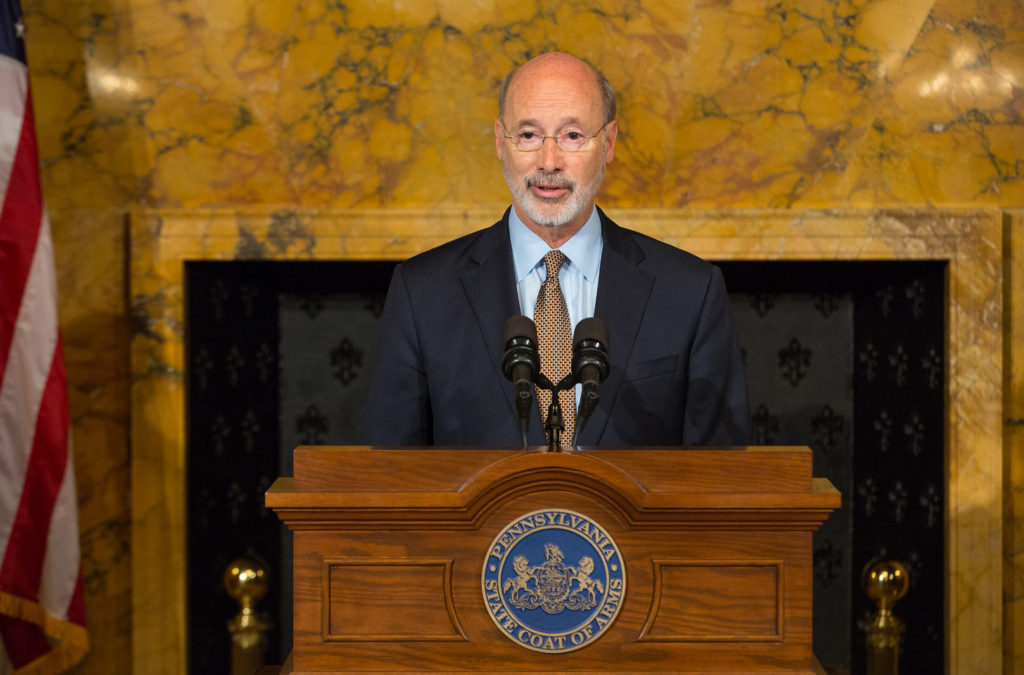 For months, Gov. Wolf warned his fellow politicians about the looming credit rating downgrade.
"We must reach an immediate resolution to the budget and today's news should be a wake-up call to come together and end this now. If an agreement has not progressed by next week, I will be forced to take further steps to manage this situation," he said.
The governor also pointed out, "I have said repeatedly for three years that we must responsibly fund the budget with recurring revenues. My budget proposal was balanced, cut more than $2 billion in expenditures and consolidated agencies, while also fixing the deficit."