The New York Police (NYPD) arrested three congressmen including Raúl Grijalva of Arizona on civil disobedience charges during an immigration rally.The arrests happened outside the Trump Tower on Tuesday
The police also arrested Luis Gutierrez of Illinois and Adriano Espaillat of New York.   Melissa Mark-Viverito, the speaker of the New York City Council and six others demonstrators were also taken into custody.
In a post on Facebook, the Arizona lawmaker said, "I stood in front of Trump Tower today with a whole lot of DREAMers, immigrants, and Americans to say enough to Trump and his criminalization of our immigrant communities."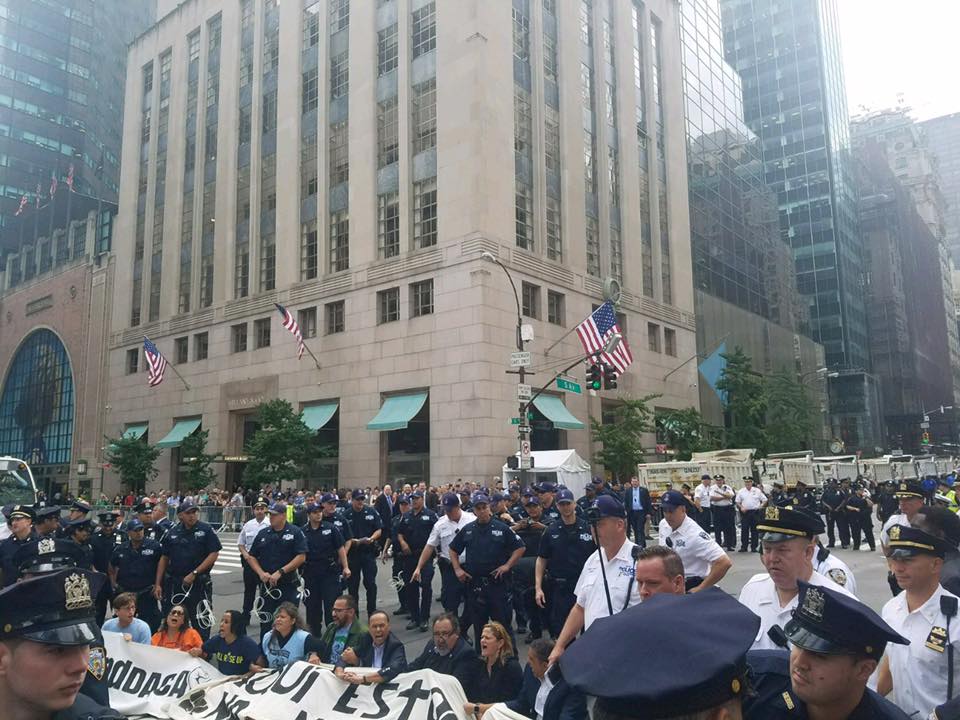 Some people supported while others condemned Grijalva. Below are some of the comments to his post.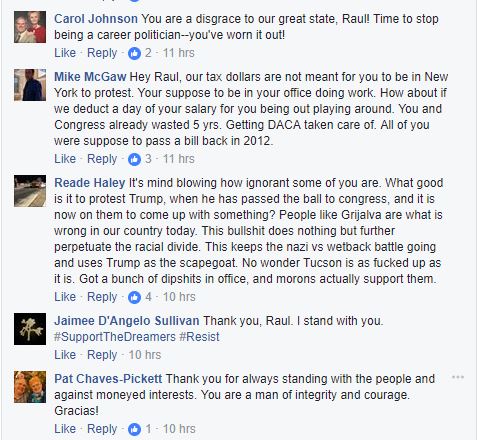 Fight for immigration will continue
On the other hand, Cong. Gutierrez said they will continue to fight for Dreamers and immigrants peacefully. They are taking the necessary steps to make that clear to the President, the Republicans, and the Democrats. He added that they will continue "as long as it takes to enact legislation and put Dreamers in a safe place."
Meanwhile, Cong. Espaillat showed his dedication to protecting immigrant, their families and future in America, according to Candace Person, his spokeswoman.
This is not the first time the Arizona congressman has been arrested due to his support for immigration reform. In 2013, Grijalva was among the 200 people taken into custody during a demonstration in Washington DC.
Cong. Gutierrez was also arrested several times for protesting on immigration including in 2010 and 2011 at the White House. He was taken into custody during a protest near the Capitol in 2013. Earlier this year, he was handcuffed during a sit-in at the Immigration and Customs Enforcement (ICE) office in Chicago. He was again arrested during a pro-DACA rally at the White House last month.
Democrats pushing for DREAM Act
Two weeks ago, the White House ended the Deferred Action for Child Arrivals (DACA) program. Pres. Donald Trump told the Congress to act and pass a bill addressing immigration.
"I do not favor punishing children, most of whom are now adults, for the actions of their parents. But we must also recognize that we are nation of opportunity because we are a nation of laws," said the Pres. in a previous statement.
Democrats are pushing for the passage of DREAM Act. Senators Dick Durbin (D-Illinois) and Lindsey Graham (R-South Carolina) introduced the bill.