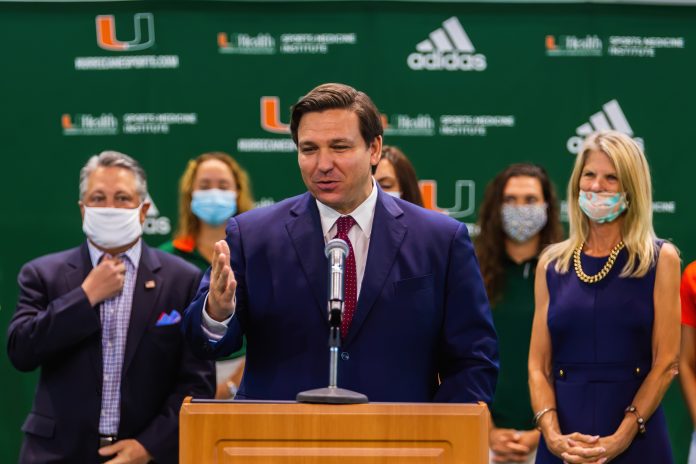 The Florida cruise industry plays a major role in business for the Sunshine State.
However, when COVID struck, the cruise industry came to a temporary halt. Even after cases began falling and reopenings occurred, the Center for Disease Control and Prevention (CDC) did not back down with various restrictions against the cruise industry.
Ron DeSantis, the Republican governor of Florida, therefore took on the CDC in court. DeSantis argued that the CDC's limitations against the cruise industry basically constituted an order for vaccine passports; however, the state of Florida does not allow government or the private sector to require vaccine passports.
Yesterday, Florida scored a major over the CDC in court.
Good news for the Florida cruise industry
In a Tampa-based federal district court, Judge Steven Merryday determined that the CDC's impositions against the cruise industry ultimately go beyond the health organization's legal bounds. Judge Merryday also ruled that cruise ships may therefore sail freely without the implementation of vaccine requirements.
On Friday, Governor DeSantis lauded Florida's victory against the CDC in court. DeSantis stated that the CDC purposefully colluded with the Biden administration to intentionally sabotage the cruise industry. The Florida governor moreover described the win in Tampa court as good news; DeSantis said the ruling especially matters for Florida residents who rely upon the cruise industry.
Judge Merryday's ruling in favor of Florida also comes amid more good news. Very recently, Royal Caribbean announced that it will not require vaccine passports for people on cruises departing from ports in the Sunshine State.
Overreach from the CDC
The governor of Florida is far from alone in his view that the CDC oversteps its bounds. Like DeSantis, many other Americans have questioned why the CDC should be able to issue one-size-fits-all mandates that impact different lives in various ways.
Another common view is that politics tends to motivate guidance from the CDC, rather than just science. Since COVID's inception, multiple situations occurred when the CDC made certain statements and then walked them back for what appeared to be political reasons.
Many people are tired of government edicts and restrictions; this is especially the case when it comes to COVID-19. Florida, meanwhile, continues leading the nation in the fight for freedom.