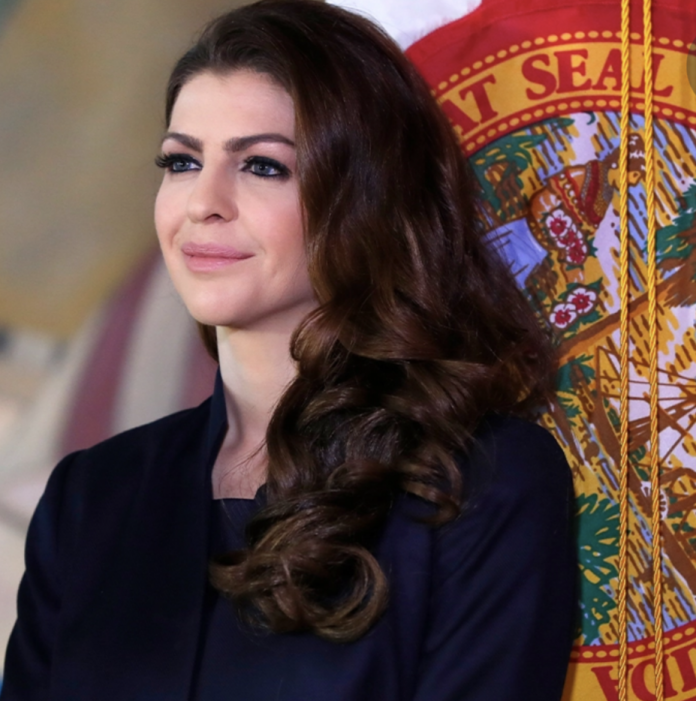 The state of Florida is making nationwide news on a regular basis these days. As various cultural and legal battles over COVID, vaccine mandates, and more continue to play out, Florida has embraced freedom, individual liberty, and medical choice.
Florida Governor Ron DeSantis remains vigilant in the fight against the tyrannical and anti-worker COVID vaccine mandates coming from the White House. Last week, the Florida governor held a press conference, slamming Biden for trying to force Americans into joblessness.
The governor of Florida has also announced his administration is assessing legal action they can take against Biden's vaccine mandate. It's a mandate DeSantis says will never hold up in court.
Over the weekend, however, Florida First Lady Casey DeSantis also had an inspirational message to share.
Public remarks from the first lady of Florida
On Saturday, the Florida governor and his wife attended a Republican special dinner. At some point during the festivities, the governor spoke before introducing Casey DeSantis who also shared some remarks.
Mrs. DeSantis stated right now in America, there are a lot of things that could upset people. The first lady noted that matters regarding kids' education, the direction of America, health, public safety, and more are each issues that can lead to sadness.
However, DeSantis then followed this up by noting that she isn't giving up by any means. The first lady of Florida then encouraged the audience in attendance to never give up.
DeSantis' remarks come after news earlier this month that she faces a breast cancer diagnosis. Governor DeSantis has noted his wife has his full support; the Florida governor also stated the first lady is the "centerpiece" of their family.
The importance of never giving up
Many Americans are feeling dismayed at this point in time. As Mrs. DeSantis noted, the direction of the nation is playing a huge role in this; it is for this reason that not giving up is all the more important.
Amid the news of the Florida first lady's breast cancer diagnosis, Sunshine State residents have rallied behind her, wishing the DeSantis family nothing but the best.