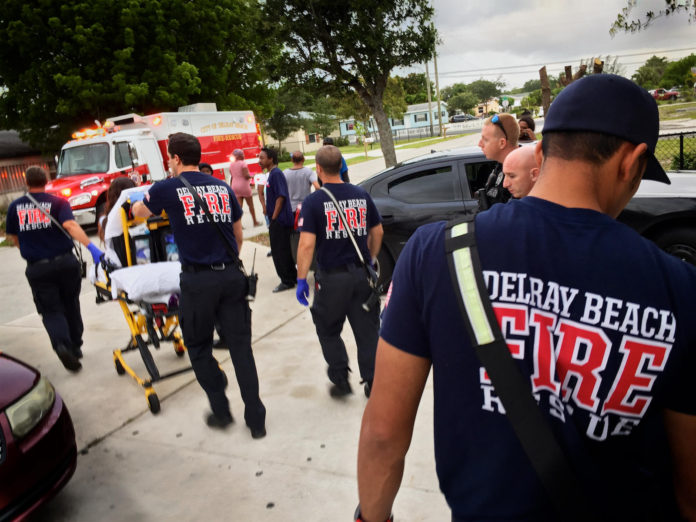 Florida's ongoing opioid epidemic continues to ravage Sunshine State homes, families and communities.
The latest iteration of the crisis has been fueled by the proliferation of an extremely lethal and addictive drug fentanyl. This is evidenced by the increasing number of opioid deaths occurring in Palm Beach and Broward counties.
Many of the deaths occurred due to an overdose of 40 different over-the-counter medications combined with illegal or prescription drugs.
In 2014, the number of fentanyl-related deaths in Palm Beach County was 80. After just two years, in 2016, the number rose to a staggering 324 deaths. Broward County deaths mimicked that trend at 44 deaths in 2014 and 180 deaths in 2016.
"Fentanyl deaths have had the greatest escalation in the last two years, in the opioid epidemic, and of all drugs," said Jim Hall, an epidemiologist at Nova Southeastern University.
Fentanyl is a key ingredient in many different medications. Some of them are more easily obtained than others, allowing South Florida drug dealers to synthesize heroin from them. The heroin is then applied to fake pharmaceutical pills in an effort to generate a higher number of paying addicts.
Studies done by the Drug Enforcement Agency (DEA) suggest that these man-made heroin pills are up to 50 times more potent than raw heroin. Also according to the DEA, South Florida drug dealers also receive large supplies of the drug from less-regulated countries like China.
Fentanyl is not the only drug making a huge comeback in the Sunshine State.
Cocaine-related deaths in bout South Florida counties soared last year, reaching 214 in Palm Beach and 265 in Broward.
Hall believes that this is a result of an increased supply of cocaine entering South Florida.
This would corroborate with reports from the DEA stating that Colombian cocaine-production has hit record highs in recent years. Traffickers have found a great deal of work moving the illicit drug up into the southern reaches of the state over the last decade.
In 2016, the Florida Customs and Border Protection personnel seized nearly 10,000 pounds of cocaine. This was a 61 percent increase over 2015.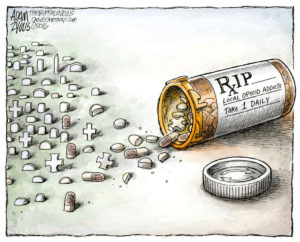 Of course, cocaine is not the only dangerous drug introduced in the wild cocktails that coroners have uncovered within the bodies of those who died of drug overdose. Fentanyl, for instance, was found in about half of the cases involving cocaine death.
County examiners in South Florida have determined that only one third of drug-related deaths occur as the result of a single chemical. That means that nearly 66 percent of drug overdoses occur as a result of drug cocktails.
This is a result of random drugs being mixed in by drug dealers unbeknownst to their ill-fated customers. As a result, the victim succumbs to an addiction for that dealers unique supply or additional drugs.
Dealers also do this to mitigate the cost of heroine by mixing it in with cheaper drugs. They sell a pill for the full price of a heroin pill, but only half of it contains the drug and the other half is random. This is according to Bill Schwartz, a Broward County sheriff's narcotics detective.
Delray Beach code enforcement officer Mark Woods claims that drug users are not usually averse to the practice so long as the effects  of the product are the same.
"When somebody has an addiction and they want to get drunk, they are not really particular," he said. "The important part is getting away from what they don't want to think about."