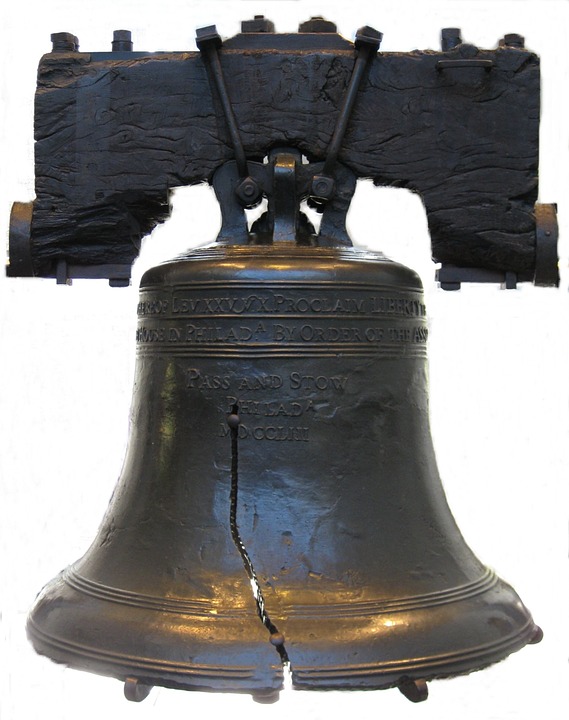 Legal services are easier than ever to deliver. Law firms rely on services likes Clio to securely deliver documents to clients over the Internet. Access to the Internet created the opportunity for the public to not just find a lawyer, but to also work with one. And if the client decides they don't like the way the firm does business? No problem. Goodbye yellow pages, hello Internet!
Internet Creates More Competition Among Lawyers
While the Internet has made it easier than ever for people to find a lawyer, it's also created more competition among lawyers. Blank Rome, Greenberg Traurig, Ballard Spahr, Reed Smith, and Cozen O'Connor are not exceptions despite their mega-firm status.
Yet, if a firm is able to reach mega-firm status, isn't that a sign that they'll be around forever? No. Technology has made the already competitive legal industry even more so. In the past, clients would stay with the same firm for all of their needs that the firm could meet. This happened even if the firm was awful at returning phone calls. This happened even if clients felt they were treated as nothing more than a number.
It's much easier for clients to find law firms who can meet their needs. The Internet has done more than introduce a more convenient legal services experience. It's also given potential clients access to online reviews. This means that even mega-firms have to pay attention to their own actions and to what their competitors are doing.
Could Philadelphia Mega-Firms Suffer?
The very technology that Blank Rome, Greenberg Traurig, Ballard Spahr, Reed Smith, and Cozen O'Connor use to make daily firm life easier could ultimately cause them to suffer. All it would take is for one or two of the mega-firms to pay close attention to the others, fill in the gaps, and go the extra mile for their clients.
Competition Research: Social Media and Blogs
If any of these mega-firms wanted to take the business of the others, it all starts with competition research using social media. They'd want to review how the firms use their social media accounts (if at all), what people are saying about them, and how often they respond to people who comment on their social media posts. They should also scope out the blogs or news section written by the competition. Look for trends, keywords, and capitalize on that information to write more client-centric information that is easy for the general public to share. We're in the age of 24/7 customer service. Social media and live chat options are necessities and they must focus on the target market and what they want to know. It's all about placing the firm's focus onto the clients. It's a management concept known as total quality management. The clients determine what quality is and that's the standard that everyone in the law firm strives to meet. This creates happier clients and happier clients refer their friends (who are likely unhappy with one of the other mega-firms).

Fill in the Gaps of the Other Mega-Firms
Even mega-firms have gaps in their services. Sometimes, though, that gap isn't necessarily about the legal services provided. They're mega-firms, after all. Again, we're right back to looking at what the clients and potential clients really want. For a mega-firm to take the business of another, even in the ultra-competitive legal sector, it becomes a matter of being responsive to clients and potential clients. While lawyers, paralegals, and other legal staff are undoubtedly busy, the proper time must be taken to return phone calls, emails, and to truly listen to clients and potential clients. When mega-firms stop looking at the dollars and start looking at their clients and potential clients as people with needs that must be met, they'll begin to siphon off clients of the other mega-firms.
All clients and potential clients, regardless of their income, want someone they believe actually hears what they're saying. And it just so happens that most people who are represented by mega-firms are financially stable…and they understand and appreciate paying more for service that they know they won't get anywhere else.
Going the Extra Mile
For one mega-firm to lose enough clients to go out of business, other mega-firms must be willing to go that extra mile. Despite living in a society where technology seems to at least sometimes overcomplicate our lives, going the extra mile requires two main components:
Mega-firms to properly utilize technology to make things easier on their clients (user experience); and
Go back to the basics of customer service.
Technology that delivers files, allows e-signatures, and enables clients to make appointments or even talk with their lawyer online is great…if clients understand how to use it. Mega-firms should ensure that they choose the best technology solutions that are easy for their clients to use.
Mega-firms must not forget the human element. In a recent article where Jack Ma, the CEO of Alibaba, was interviewed, he mentioned that he believed that there were some jobs that would never be given over to AI because some things inherently rely upon human interaction. It goes back to customer service basics: treat others how you want to be treated, use active listening, and be courteous enough to return phone calls and emails (because clients can and do go to other firms; the number one bar complaint? Bad communication.
Will One Philadelphia Mega-Firm Consume the Others?
Only time will tell whether one Philadelphia mega-firm will consume the others. If it happens, it will be because the managing attorneys truly understand the importance of keeping the human element in the practice of law and learn how to properly scope out their competition to better serve the marketplace.
Tell us what you think in the comments. What would it take for a law firm to get your business?