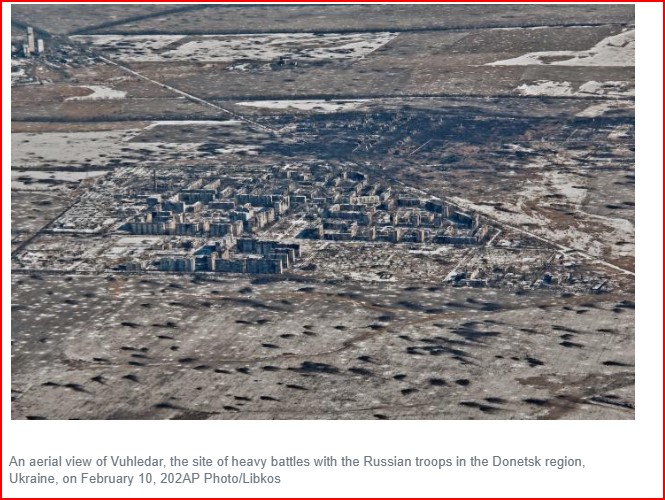 Russian troops have been driving to their death at an infamous crossroads in eastern Ukraine, where videos show Russian armor being blown up by mines and anti-tank missiles. The intersection, located near Vuhledar in Ukraine's Donbas region, has become a death trap for Russian soldiers.
According to the Insider the Ukrainian army has planted mines at the site. And is waiting nearby to strike with anti-tank guided missiles. There are over a dozen tanks and fighting vehicles lying blasted at the intersection. But Russian forces still attempt to drive into it.
#Ukraine: Another Russian BMP-2 IFV was destroyed by Ukrainian forces at the infamous crossing point in Mykilske near Vuhledar, #Donetsk Oblast- apparently by running over an anti-tank mine and being hit by an ATGM. pic.twitter.com/twvYwl3T84

— 🇺🇦 Ukraine Weapons Tracker (@UAWeapons) February 27, 2023
Ukraine sets death trap for Russian tanks
Drone footage from Ukraine's military has circulated on social media. It shows Russian vehicles being destroyed at the crossing point. The Twitter account for Ukraine Weapons Tracker @UAWeapons shows a number of the Ukraine successes.
The most recent video claims to show a Russian BMP-2 IFV being destroyed at the crossroads after running over a mine and being hit by an anti-tank-guided missile. Another video shows a Russian T-72B3 tank and BMP-2 being destroyed by a mine and anti-tank-guided missile.