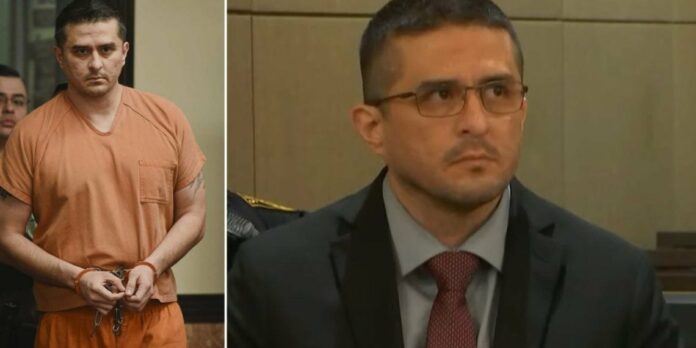 Former Border Patrol agent Juan David Ortiz is on trial for the murder of four women in a 2018 12-day killing spree. The ex-officer has been accused of killing the prostitutes. Another woman claims she escaped the suspected serial killer. And Erica Pena is the star witness against him, at his trial.
Ortiz was arrested on September 15. And was charged with capital murder. 
Ortiz confessed to the killings after being questioned at length by investigators. He admitted he knew three of the women. He said he picked them up on San Bernardo Avenue. And they would take drugs and have sex with him.
His trial is being held in Bexar County after a change of venue from Laredo, Texas due to the amount of publicity surrounding the case.
State District Judge Oscar J. Hale Jr. is presiding in the Bexar County Court at Law No. 5.
Suspected serial killer pleads not guilty
Webb County Chief District Attorney Marisela Jacaman questioned Medical Examiner Dr. Corinne Stern. And photos of the four murdered women became evidence in the trial.