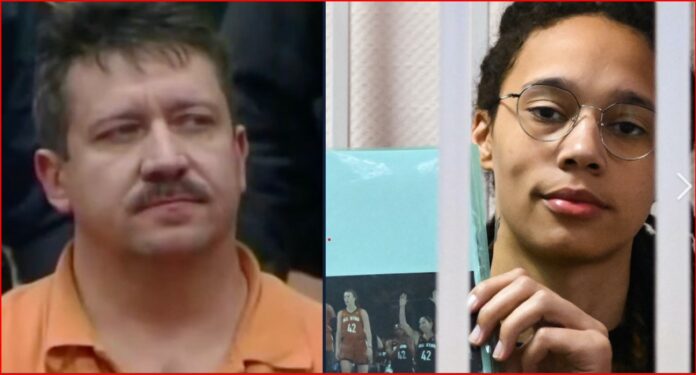 After almost 300 days of being held hostage, the seven-time WNBA All-star player was released from Russian custody on Thursday. A free Britney Griner came home.
Griner has been held since February 2022 in Russia. The Biden administration was finally able to obtain her release in a one-for-one prisoner swap for Viktor Bout. Bout is an international arms dealer who is known as the "Merchant of Death."
No more days. She's coming home 🧡 pic.twitter.com/HsjbdPfdn5

— Phoenix Mercury (@PhoenixMercury) December 8, 2022
Calls to Free Britney Griner were heard
When she was arrested, the basketball legend was returning to Russia to compete in UMMC Ekaterinburg in the Russian basketball league. This was her 7th seventh season to play for Russia during the U.S. off-season. 
Although she ultimately pleaded guilty to a drug-smuggling charge she only had a tiny amount of cannabis oil in her luggage. 
Brittney Griner,31, admitted guilt before a Russian court in July. Griner, a two-time Olympic gold medalist was sentenced to a 9-year-prison sentence in one of the worst prisons in the world.