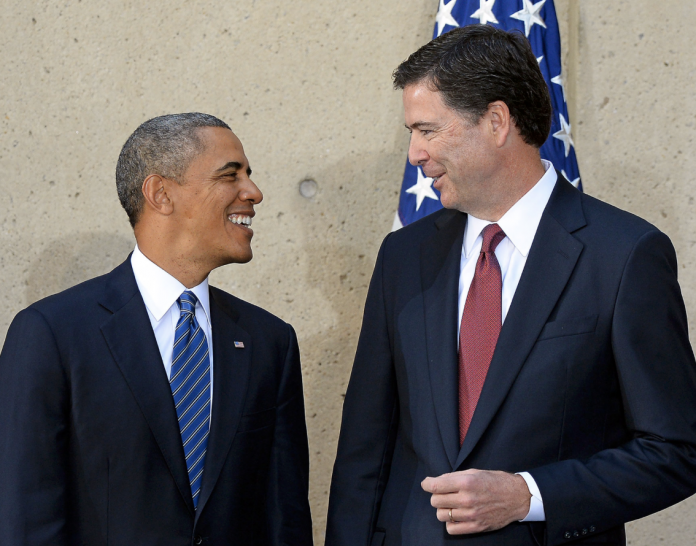 On Tuesday, former FBI Director James Comey advised the American people to vote for Democratic candidates in the upcoming midterm elections, reports The Hill.
An Overview of Comey's Suggestion
Comey censured the Republican-majority Congress, tweeting that citizens who believe in "this country's values" should vote for Democrats in November.
This Republican Congress has proven incapable of fulfilling the Founders' design that "Ambition must … counteract ambition." All who believe in this country's values must vote for Democrats this fall. Policy differences don't matter right now. History has its eyes on us.

— James Comey (@Comey) July 18, 2018
The tweet came soon after President Donald Trump's Finland summit with Russian leader Vladimir Putin. Republicans and Democrats alike criticized the president for not speaking out against Russia's alleged interference in the 2016 election.
Some of Trump's detractors also referred to his conduct at the Finland summit as treasonous, urging the U.S. government to impeach him. "#ImpeachTrump" was trending on Twitter hours after the completion of the aforementioned summit.
An Overview of Comey's Influence in Politics
Comey served as the FBI Director from 2013 to 2017 before being fired by Trump. Since Comey's termination, Trump has repeatedly labeled him as a "leaker" and "liar." The president maintains that Comey provided classified information to the press and should face prosecution.
James Comey is a proven LEAKER & LIAR. Virtually everyone in Washington thought he should be fired for the terrible job he did-until he was, in fact, fired. He leaked CLASSIFIED information, for which he should be prosecuted. He lied to Congress under OATH. He is a weak and…..

— Donald J. Trump (@realDonaldTrump) April 13, 2018
Shortly after Comey's dismissal from the FBI, he testified before the Senate Intelligence Committee. In addition to many other assertions, Comey stated that Trump requested that he "pledge his loyalty," which Trump has denied.
Trump and Comey have also sparred with one another via Twitter.
The former FBI director has made several statements during interviews blasting Trump as "morally unfit" to serve as president. Finally, Comey signed a book deal that covers his service as the seventh FBI director.
The book is titled "A Higher Loyalty: Truth, Lies and Leadership" and hit bookshelves in April.
The Fate of Forthcoming Midterm Elections
Comey's recommendation for Americans to vote for Democrats comes during a very heated political climate. Republicans are eager to maintain Congressional power, while Democrats are hopeful for a "blue wave," which will allow them to regain control of the House and Senate.
Trump is urging the American people to support and vote for Republican candidates, and he has endorsed or campaigned for several Republican candidates.