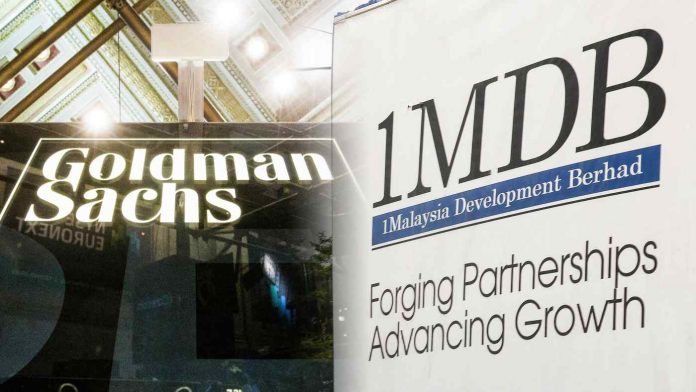 A federal jury convicted Roger Ng, a former managing director at the Goldman Sachs Group Inc. (Goldman Sachs) for his participation in the multi-billion dollar 1Malaysia Development Berhad (1MDB) bribery scheme.
1MDB is a Malaysian state-owned and controlled fund focused on investing and developing projects for the economic benefit of Malaysia and its people.
The jury found Ng guilty of conspiring to commit bribery, circumventing internal accounting controls of Goldman Sachs, and money laundering billions of dollars related to the 1MDB scheme. The defendant violated the Foreign Corrupt Practices Act (FCPA).
During the eight-week trial, federal prosecutors presented evidence that Ng and his co-conspirators laundered billions of dollars that were misappropriated and fraudulently diverted from 1MDB.
As part of the scheme, Ng and his co-conspirators including Tim Leissner conspired and bribed 12 Malaysian and United Arab Emirates (UAE) government officials. Leissner was the former Southeast Asia Chairman and participating managing director of Goldman Sachs.
Evidence showed that Ng and Leissner paid over $1 billion in bribes to the 12 government officials. Their goal was to obtain and retain lucrative business for Goldman Sachs including 1MDB's bond transactions known as Project Magnolia, Project Maximus, and Project Catalyze in 2012 and 2013.
They also colluded and laundered the proceeds of their criminal conduct through the U.S. financial system including funding "The Wolf of Wall Street" and other major Holywood fils. They also bought a $51 million Jean-Michael Basquiat painting from Christie's auction house. a $23 million diamond necklace from a New York jeweler, millions of dollars in Hermès handbags from a dealer based on Long Island, and a luxury real estate property in Manhattan.
Ng and Low Taek Jho also known as Jho Low, a wealthy Malaysian socialite and one of the co-conspirators and co-defendants, also conspired and bribed Malaysian and UAE officials. Low used his close relationships with high-ranking government officials in both countries to obtain and retain business for Goldman Sachs by promising and paying them millions of dollars in bribes.
The defendant and his co-conspirators circumvented Goldman Sachs' accounting controls while carrying out the bribery scheme.  They misappropriated over $2.7 billion from 1MDB.
Goldman Sachs received approximately $600 million in fees and revenues during its work for 1MDB. Ng received $35 million for his role in the bribery and money laundering scheme.
In October 2020, Goldman Sachs and its Malaysian subsidiary agreed to pay more than $2.9 billion to settle investigations into its role in the 1MDB bribery scheme. The American multinational investment bank and its subsidiary admitted to conspiring to violate the anti-bribery provisions of the Foreign Corrupt Practices Act (FCPA).
In August 2018, Leissner pleaded guilty to conspiring to launder money and conspiring to violate the FCPA. He agreed to $43 million and shares of stock worth more than $200 million and is awaiting sentencing.
Low remains a fugitive.
Have a story you want USA Herald to cover? Submit a tip here and if we think it's newsworthy, we'll follow up on.
Want to contribute a story? We also accept article submissions – check out our writer's guidelines here.