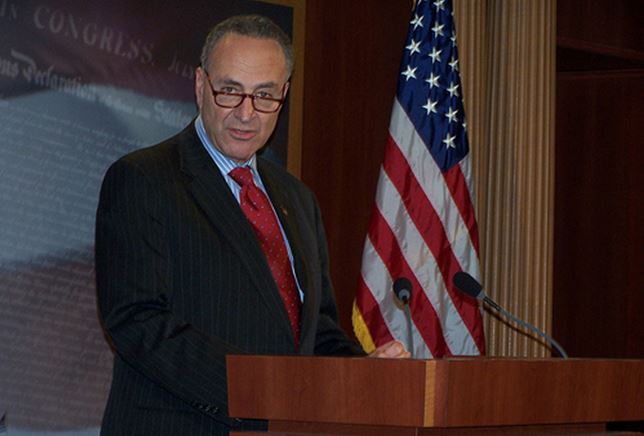 A former Republican lawmaker said Senate Minority Leader Chuck Schumer now controls the state of play in the Senate.
In a recent interview with CNBC's Squawk Box, former GOP Sen. Judd Gregg of North Hampshire noted that his party holds a very thin majority in the upper house. Because of that, the minority leader holds almost all of the legislative power this year.
The Republican Party holds 51 seats in the Senate. The Democratic Party holds 47 seats plus two independents caucusing with Democrats. Take note that last year, some Republicans particularly Sen. John McCain of Arizona killed the legislation to repeal Obamacare.
According to Gregg, "Chuck really controls the play of the field now. What issues he's willing to be bipartisan on will determine whether there is legislation." He added that the minority leader obtained even more influence because of the Senate's voting rules.
In order to pass the tax reform legislation last year, the Republicans in the Senate adopted the 'Byrd Rule." It is a complicated rule and a condition of the "budget reconciliation process" that allowed Republicans to pass the bill with a simple majority. Gregg said the Republicans will not be able to use this strategy again until the next budget cycle in October.
"It changes everything. This means that everything that involves policy is going to have to be bipartisan. That puts all the cards in Chuck Schumer's hands. He has to decide whether he wants to be bipartisan and deal with his base.
Schumer represents the state of New York, which is largely consists of constituents who strongly oppose President Donald Trump.
Additionally, Gregg said, "The bottom line is that Chuck Schumer basically controls the state of play in the Senate and therefore legislatively… Everything now is in the context of the next election."