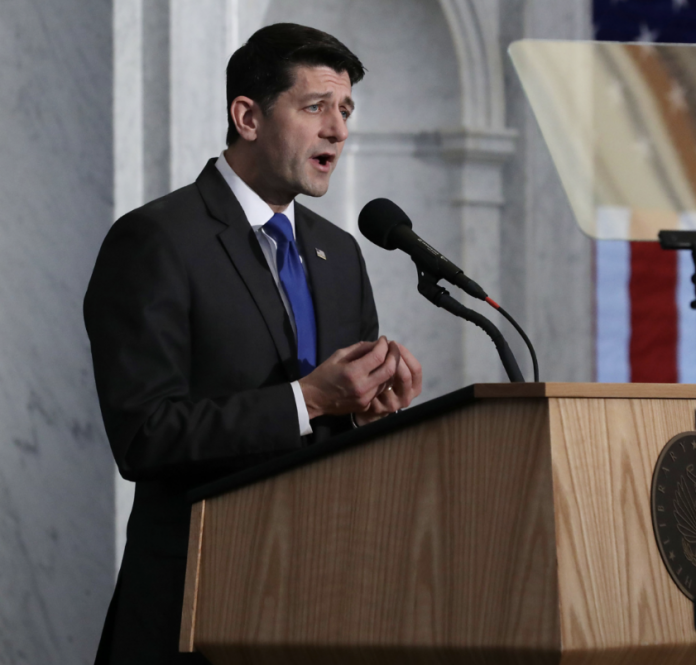 One common goal shared by the Republican Party is the interest in getting the party back into power. Making this happen entails winning the 2022 midterms and the 2024 presidential election; however, different factions of the Republican Party have various views on how to make that happen.
Some Republicans believe that embracing Trump and American First policies are the best ways of getting the GOP back into power. Meanwhile, other Republicans such as Rep. Liz Cheney and former House Speaker Paul Ryan believe that embracing traditional conservative values, distancing from Trumpism, etc., are the best ways to defeat the Democrats.
On Thursday, former Speaker Paul Ryan laid out his suggestions for the Republican Party to ascend to power again.
Ryan's message to the Republican Party
Earlier today, the former House Speaker shared remarks at California's Ronald Reagan Presidential Library. During his speech, Ryan urged the GOP to prioritize policy matters over  cultural battles and principles rather than personality.
The former Speaker of the House stated earlier this evening that the Republican Party is at a crossroads. Ryan maintains that what will ultimately take conservatives to victory is faithfulness to conservative principles; the former House Speaker then reiterated that respect and loyalty to voters is critical.
While speaking at the Ronald Reagan Presidential Library, Ryan also made clear that he doesn't believe the GOP can or should rely on Trump alone. According to the former House Speaker, the "populist appeal" of a single personality is a dead end for Republicans, as are "second-rate" carbon copies.
However, Ryan did acknowledge the accomplishments that Trump made while in the Oval Office. Despite his views about heavy reliance on the former president, Ryan acknowledged that Trump's presidency engendered massive job increases and impressive economic wins.
Ryan on President Biden
The former House Speaker did not hold back when addressing the Biden administration either.
Ryan ultimately explained that Biden presented himself as a "nice guy" during the 2020 presidential election; this presentation arrived intentionally to offset the horrors of Biden's policies. Ryan then noted that despite Biden's radical leftism being backed by far left progressives, they lack support of "middle-of-the-road" people.
Finally, Ryan explained that the next few years under Biden can ultimately unify the conservative movement.