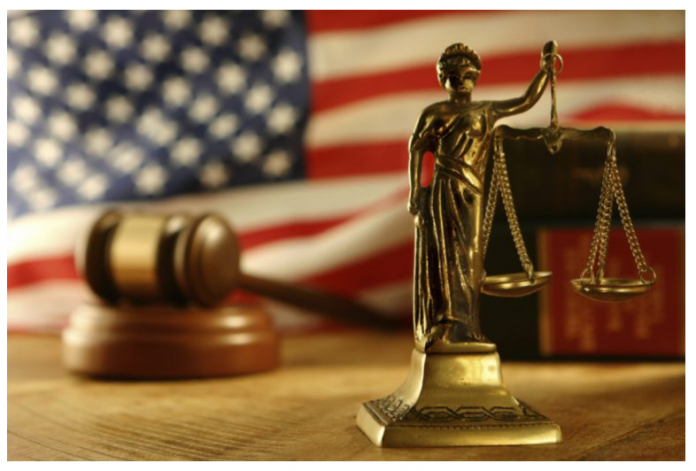 The United States government filed fraud charges against Fernando Passos, the former executive vice president of finance and investor relations of IRB Brasil Resseguros SA also known as IRB Brasil RE.
IRB Brasil RE is a publicly-traded reinsurance company. Its stock is listed on the B3 exchange in Brazil. Investors around the world can buy and sell IRB stock. Some of the largest shareholders of IRB were U.S. companies in or around early 2020, according to the  Department of Justice (DOJ) in the indictment against Passos.
In the complaint, the Justice Department alleged that Passos developed a scheme to defraud IRB shareholders, analysts, and the investing public. He allegedly carried out the scheme from February to March 2020.
As part of the fraud scheme, Passos allegedly created documents with materially false information purporting that Berkshire Hathaway invested in IRB Brasil RE. He used certain individuals to spread the lies to journalists.  As a result, several media outlets in Brazil and the United States incorrectly reported that Berkshire Hathaway became a shareholder of the Brazilian reinsurance company.
As described in the indictment, in a text message sent to an individual, Passos wrote, "I will spread this story that berk [i.e., Berkshire Hathaway] bought 28MM of shares." he added, "Then it becomes true."
On March 3, 2020, in response to news reports, Berkshire Hathaway issued a press release denying that it was a shareholder of IRB Brasil SE. The U.S. multinational conglomerate stated that it was not currently, had never been, and had no intention of becoming a shareholder of the Brazilian reinsurance company. The following day, IRB Brasil SE's stock price declined, causing significant losses to shareholders.
The Justice Department alleged that Passos willfully and knowingly violated federal securities laws. The defendant has been charged with one count of securities fraud and three counts of wire fraud. He will face up to 20 years in prison for each count if convicted. He remains at large.
The Justice Department filed its case against Passos in the U.S. District Court for the Southern District of Iowa.
The U.S. Securities and Exchange Commission (SEC) filed a parallel complaint against Passos in the U.S. District Court for the Southern District of New York.
In a statement, SEC Denver Regional Office, Associate Director of Enforcement Jason Burt said, "As alleged in the complaint, Passos engaged in a brazen scheme to defraud investors and went to great lengths to perpetuate his scheme, including doctoring a shareholder list. We will continue to pursue bad actors, whether located in the U.S. or abroad, whose fraudulent conduct impacts U.S. investors."
Have a story you want USA Herald to cover? Submit a tip here and if we think it's newsworthy, we'll follow up on it.
Want to contribute a story? We also accept article submissions – check out our writer's guidelines here.