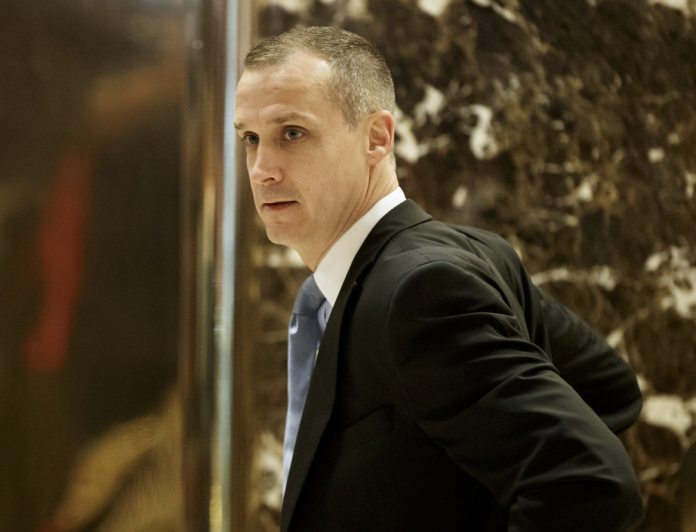 Former Trump campaign manager Corey Lewandowski spoke out about President Donald Trump's former attorney and fixer Michael Cohen on Sunday, reports The Hill.
An Overview of Lewandowski's Statements
During a Fox News interview, Lewandowski shared his thoughts about the multiple charges against Cohen. First, he stated that Cohen's alleged crimes have no connection to the president or his businesses.
"What Cohen has now pled guilty to has nothing to do with the Trump campaign or the Trump Organization," he said.
Fox News host Martha MacCallum asked Lewandowski whether he attempted to keep Cohen away from then-candidate Trump.
"Michael was very good at certain things," Lewandowski responded. "One of the things he was very good at, and we have now seen it, is intimidating people."
Lewandowski furthermore stated that he disliked and distrusted Cohen during the 2016 election.
"I didn't like to work with Michael," he said. "I didn't like to interact with Michael. That's why he had no role in the campaign, even when he wanted one."
Then Lewandowski alleged that Cohen caused damage to Trump's 2016 campaign by publicly making false assertions.
"I was very clear when I was in charge of the campaign, Michael was not somebody who we wanted at the campaign," Lewandowski said. "He would go out and make statements that we had to walk back afterwards because he would say things which were factually untrue. I warned everybody at the organization that Michael was going to become a problem."
More on Cohen
The president's former attorney has pleaded guilty to multiple charges of campaign finance violations and tax illegalities. Earlier this year, the FBI raided Cohen's office and seized a variety of relevant documents for its investigations. Since then, Americans hypothesized as to whether or not Cohen would eventually "flip" on Trump in order to save himself.
After ongoing speculation from some that Cohen would eventually "flip" on Trump to save himself, Cohen publicly declared his loyalty to his family and country. The former Trump fixer did not cite any loyalty to the president.
Cohen has since stated that Trump knew of the infamous 2016 Trump Tower meeting; the president's eldest son, son-in-law and then-campaign chairman attended said meeting. However, Trump maintains that Cohen is lying in order to cut himself a deal with authorities.