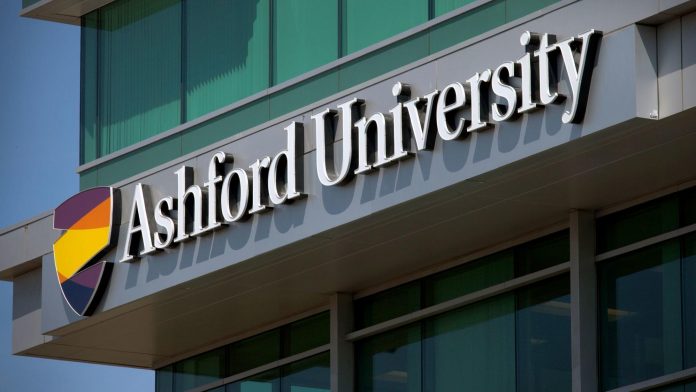 Almost 24,000 students have filed complaints against large universities in the past year and a half. They claim that schools are committing fraud to attract student tuition and government aid.
Some of the most popularly named defendants are ITT Technical Institute, Corinthian College, the University of Phoenix and Ashford University.
ITT Technical Institute and Corinthian Colleges
Widespread investigation of college recruitment practices began under former President Barack Obama. Thousands of students complained against ITT Tech and Corinthian. Both schools had multiple locations, but are now closed due to the legal pressure. Still, almost half of the complaints students made in the last year and a half were against these schools.
Students claim that both schools lied about their job placement rates for graduates.
Ashford University
One student's lawsuit claims that Ashford University's admissions staff hooks students with "false promises and faulty information." The lawsuit alleges that the school deceives students in order to take advantage of government financial aid.
California's Attorney General Xavier Becerra says that Ashford employees misrepresented how easy it is to get financial aid. When students did not qualify for aid, they were left paying the bill on their own. In other cases, they told students that they could use financial aid for living expenses while attending school. This is untrue. Government student aid is only for classes, text books and school housing.
Becerra says that the school relied on attracting students who qualified for aid because from 2009 to 2016, up to 87 percent of the school's income came from government student loans.
The Department of Veteran Affairs is also considering cutting Ashford from GI Bill funding. The GI Bill pays for veterans to continue their education. The GI Bill provided $30 million to the school last year alone.
The University of Phoenix
Over 1,000 students complained about the University of Phoenix's practices.
The Federal Trade Commission has been investigating the university since 2015. The GI Bill has paid Phoenix a total of $830 million over the last 10 years. Students claim that part of the school's success comes from unauthorized events on military bases.
In 2015, the Defense Department temporarily stopped GI Bill funding. The school then agreed to end the practice. But Carrie Wofford, president of Veterans Education Success, says that it's still a problem.
"We continue to receive complaints from veterans that University of Phoenix recruiters lied to them about key elements of the college, including the true cost, the number of credits needed to graduate, whether the credits would be recognized by other colleges and their job prospects," Wofford said.
Schools' Responses
Most schools did not respond for comment. Ashford University, however, said that students' claims are false. They also said that investigators have not found fault with their current practices.
Trends
With the job market improving, fewer students are attending college. The National Student Clearinghouse Research Center reports a drop by about 7 percent. Those who do attend college are looking for cheaper schools. Western Governors University is one example of a growing program. It is a nonprofit university that offers online classes. Tuition starts at $6,500 per year.