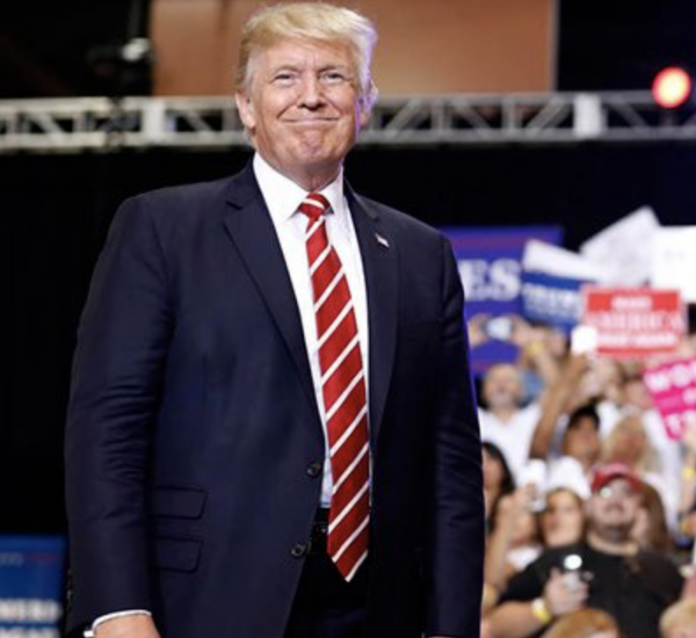 The 2020 presidential election is more than one year away; however, various sources have already projected that Donald Trump will win a second presidential term.
Reviewing Predictive Sources
Sources which project that the president will win have cited various reasons. The most common reasons include the current state of the economy and the fact that Trump is presently in office.
Steven Rattner, a former Obama aide, explained why Trump may win a second presidential term:
"As recent polls show, if the election were today, he would lose to most of the Democratic hopefuls by a substantial margin; in the case of Joe Biden, by nearly 8 percentage points. I'm quite confident that the gap was a function of the generally unfavorable rankings on Mr. Trump's personal qualities."
Rattner additionally stated that various projective models predicted a win for President Trump in the 2020 election:
"Mark Zandi, the chief economist at Moody's Analytics, has looked at 12 models. Mr. Trump wins in all of them. Donald Luskin of Trend Macrolytics has reached the same conclusion in his examination of the Electoral College."
Factors Which Will Impact the 2020 Presidential Election
As the 2020 presidential election gets closer and closer, various Americans are weighing in on potential factors. The economy, tax reform, and various policies passed under the Trump administration are widely regarded as impactful factors. However, another factor which is commonly discussed is the present conduct of the Democrats.
Conservatives overwhelmingly maintain that Democrats' behavior will not serve them well in the upcoming presidential election. As a matter of fact, right-wingers also believe that Democrats' conduct will actually help the president as he runs for re-election. To be precise, conservatives are largely referring to calls for impeachment.
Since the Mueller probe, Congressional Democrats have pushed for Trump to face impeachment from the presidency. This time, they are insisting that the president obstructed justice during the Russia investigation. Before, the Democrats claimed that the president colluded with the Russian government in order to win the 2016 election.
Ultimately, the results of the 2020 presidential election will present themselves as time passes. The president has repeatedly expressed confidence in his ability to win the upcoming presidential election.