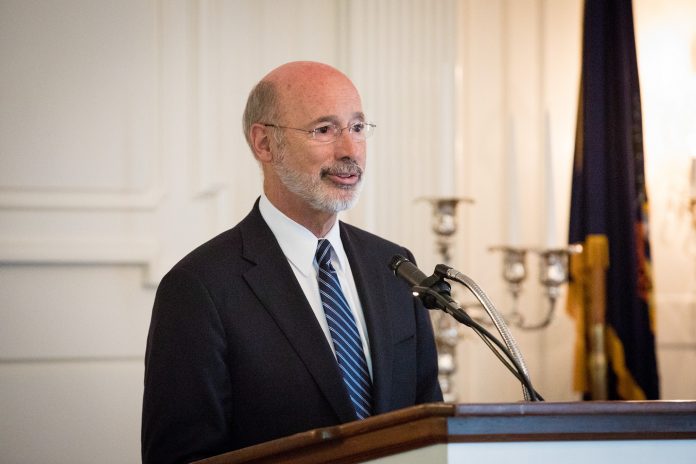 Pennsylvania Governor Tom Wolf condemned the Trump Administration's proposed policies to roll back protections for LGBTQ individuals.
On Tuesday, Gov. Wolf said, "As the federal government goes backwards, it is past time for Pennsylvania to protect our LGBTQ citizens. Increased protections for members of the LGBTQ community in Pennsylvania are long overdue and desperately needed to push back against the Trump Administration's track record of increased discriminatory policies and protection rollbacks."
"I urge the General Assembly to advance protections for the LGBTQ community by passing comprehensive non-discrimination and expanding our hate crimes law to protect LGBTQ citizens," he added.
Trump administration's new policy proposals
On Friday, the U.S. Department of Health and Human Services (HHS) released its proposed rule related to Section 1557 of the Affordable Care Act (ACA). Its proposal will no longer recognize gender identity to be part of to be part of the definition of sex in civil rights protections under ACA. In other words, the HHS will no longer implement an Obama-era policy prohibiting discrimination on the basis of gender identity.
In a statement, the Office of the Civil Rights (OCR) Director Roger Severino, said, "When Congress prohibited sex discrimination, it did so according to the plain meaning of the term, and we are making our regulations conform.  The American people want vigorous protection of civil rights and faithfulness to the text of the laws passed by their representatives," said Severino. "The proposed rule would accomplish both goals."
The HHS explained that its proposed rule will eliminate $3.6 billion in unnecessary paper work burdens imposed by the Obama-era policy.
Separately, the U.S. Department of Housing and Urban Development also announced its proposed policy allowing homeless shelters and federal funded housing facilities to deny service to transgender individuals.
Threatening the health and well-being of vulnerable citizens
Pennsylvania Department of Health Secretary Dr. Rachel Levine commented that the Trump administrations new policy proposals "threaten the very health and well-being of some of our most vulnerable citizens."  She added, "The continuous attacks on the rights of transgender Americans, from serving in the military to their very health care, must stop."
Chad Dion Lassiter, Executive Director of the Pennsylvania Human Relations Commission (PHRC) said they will continue to investigate complaints related to LGBTQ discrimination under its 2018 guidance.