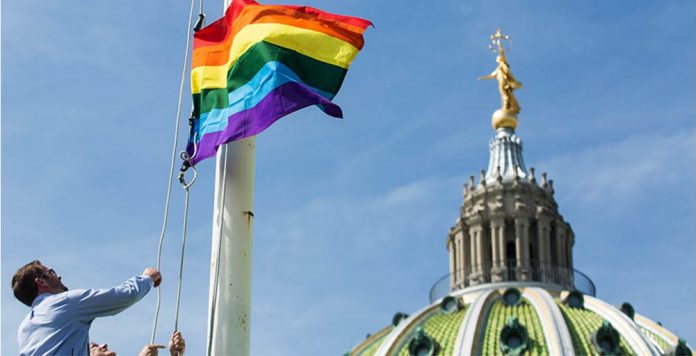 Pennsylvania Governor Tom Wolf encouraged the members of the state legislature to pass the long-overdue civil rights and hate crimes protections for LGBTQ individuals.
In his remarks on Monday, Gov. Wolf noted that Pennsylvania is an outlier among its neighboring states when it comes to protecting the civil rights of its LGBTQ residents.
Earlier this year, New York, one of Pennsylvania's neighboring states, approved Gender Expression Non-Discrimination Act (GENDA) to protect the civil rights of LGBTQ New Yorkers and a law banning conversion therapy on minors.
"It remains an embarrassment for Pennsylvania that we sand out for failing to provide basic protections that our neighboring and competitive states have long-ago enacted. The legislature should provide our citizens these basic civil rights protections. Pennsylvanians strongly agree that these protections should be in place," said Gov. Wolf.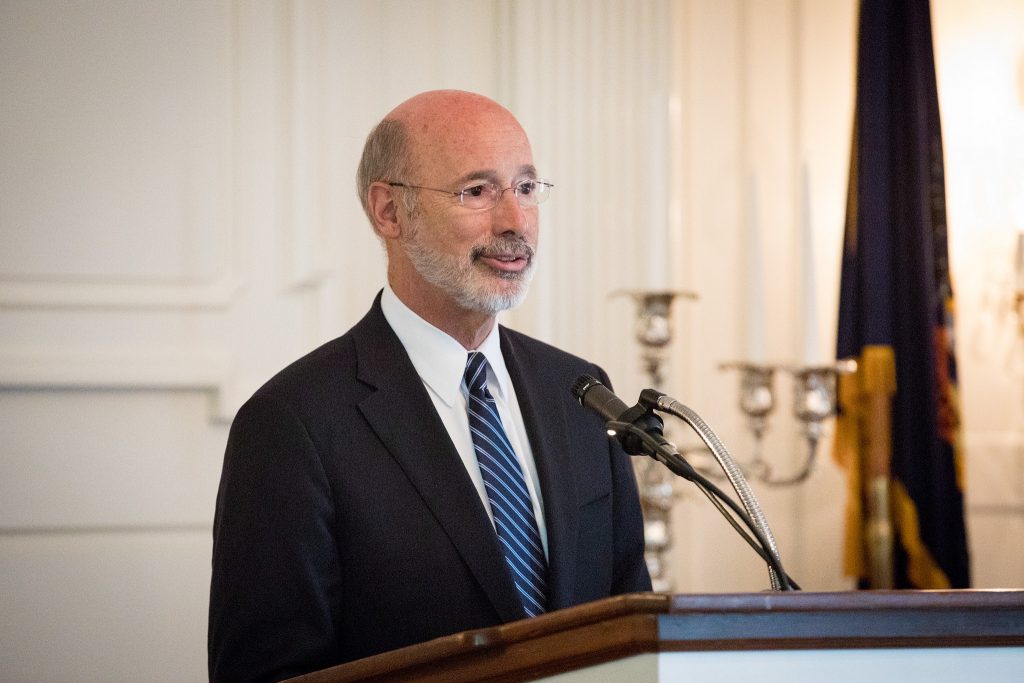 The Pennsylvania Governor made the statement during a rally in support for the passage of the non-discrimination bill and expansion of Pennsylvania hate crimes law to cover LGBTQ individuals.
"I join lawmakers, business owners and bipartisan advocates in calling for votes on these bills. Our laws allow people to be denied a job or housing simply because they are LGBTQ. It is time to right this wrong," said Gov. Wolf.
In a tweet, he noted that Pennsylvania's existing laws allows denial of a job or housing to a transgender or non-gender conforming person.
Today Pennsylvania laws allow people to be denied a job or housing simply because they are LGBTQ. It is time to right this wrong.

Join me in telling @PaLegis: Pass non-discrimination protections and expand the hate crimes law to include LGBTQ Pennsylvanians. https://t.co/IFKUX38y3N

— Governor Tom Wolf (@GovernorTomWolf) May 6, 2019
Gov. Wolf's administration is committed to eliminating discrimination against LGBTQ people
In August last year, the Pennsylvania Human Relations Commission (PHRC) released a new guidance on sex-based discrimination under the Pennsylvania Human Relations Act. The Commission included gender identity and sexual orientation to its definition of protected groups.
Prior to the PHRC's action, there is no way for LGBTG Pennsylvanians to file for complaints if they feel discriminated because of their gender identity or sexual orientation.
The PHRC is responsible for investigating complaints of discrimination in employment, education, housing and public accommodations.
Also in August last year, Gov. Wolf established the LGBTQ Affairs Commission to ensure that his administration is eliminating obstacles for people facing unfair disadvantages because of their sexual orientation, gender identity and expression.