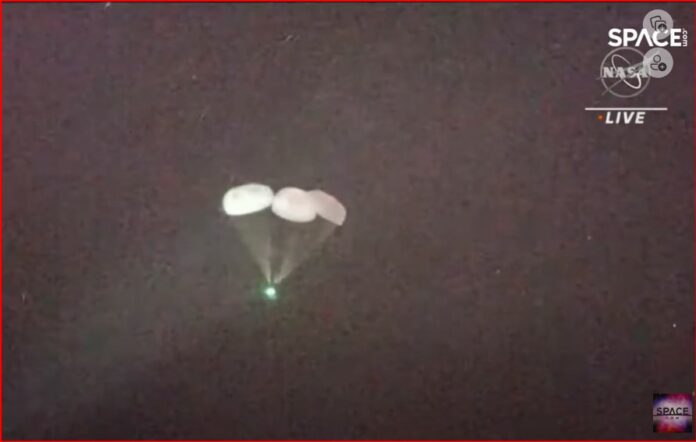 After spending 157 days in space, four astronauts have safely returned to Earth aboard the SpaceX Dragon capsule.
The spacecraft carried the Crew-5 quartet, which consisted of NASA astronauts Nicole Mann and engineer Josh Cassada, JAXA astronaut and engineer Koichi Wakata, and Roscosmos cosmonaut Anna Kikina, to their splashdown site off the coast of Tampa, Florida.
Four astronauts splash down off Florida coast https://t.co/HUv7Clnjf3 via @YahooNews

— Jackie A (@Coloconnected5) March 12, 2023
The crew's return to Earth was met with excitement and relief as the Dragon spacecraft made a gentle splashdown in the Atlantic Ocean. Images and videos of the descent show the slow and graceful movement of the vehicle as it descended toward the water.
SpaceX Dragon capsule splashdown
Nicole Mann, the captain of the ship, made history as the first Native American woman to fly in space. The crew's return to Earth marks the completion of their successful mission to the International Space Station, which began on November 11, 2022. This was the fifth operational mission and SpaceX safe return. The sixth crew is currently stationed at the ISS.