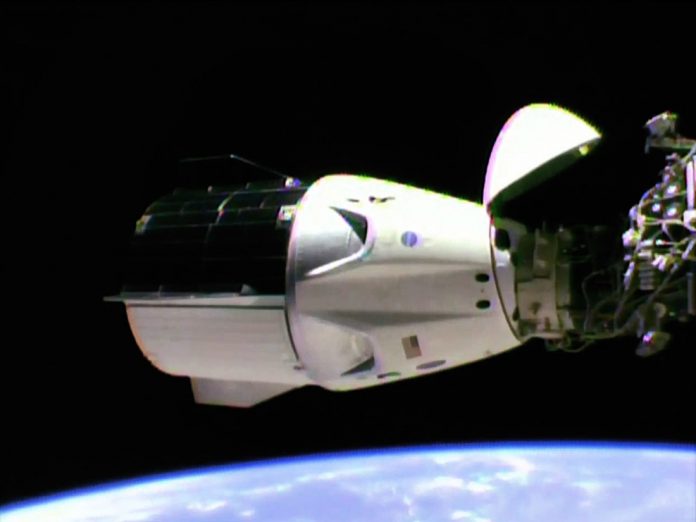 The SpaceX Dragon spacecraft docked with the orbiting International Space Station (ISS) on Sunday morning. When they docked, the ISS was in low orbit space over the Pacific Ocean. 
The current mission is known as CRS-26. Specifically, it is the 26th cargo flight flown by SpaceX for NASA to the ISS. It first started flying these missions in 2012.
The launch was originally scheduled for Tuesday (November 22). But an onboard coolant leak in the company's cargo capsule caused delays. After repairs and some bad weather, the Dragon set on top of a Falcon 9 rocket and lifted off on Saturday (November 26) at 2:20 p.m.
The launch from Florida's Kennedy Space Center was the 52nd US-based space mission launched in 2022.
The SpaceX Dragon freight craft was loaded with 7,700 pounds (3,500 kilograms) of cargo. This includes ship upgrades, supplies, and food for the astronauts.  
SpaceX Dragon delivers experiments to the lab
After the ship docked, Josh Cassada radioed Mission Control, "We're excited to unpack and get to work."