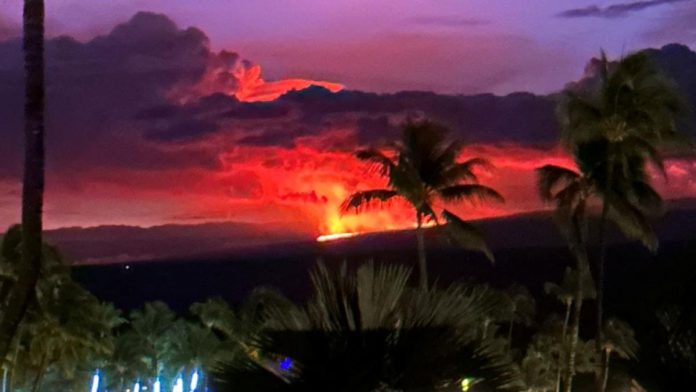 Mauna Loa in Hawaii is now the largest currently active volcano in the world. Emergency officials issued warnings about "Pele's Hair" as it began erupting at about 11:30 p.m. on Sunday (November 27).
For months, Mauna Loa on the big island has been unstable and the area has been experiencing earthquakes. The volcano had not had an eruption since 1984 when it exploded.
Most of the volcanic activity is taking place at the summit caldera which is a huge crater formed at the top when the mouth of the volcano collapsed during a previous eruption. The summit area of the 13,100-foot volcano is known as the Moku'āweoweo .
Hawaii's Governor David Ige and emergency officials held a press conference, Monday afternoon. They shared updates and emergency preparation plans regarding Mauna Loa.
Pele's Hair poses risk
On Monday the Hawaii Volcano Observatory reports that the ongoing eruption of lava still poses no threat to local populated areas. And they will not be issuing a travel advisory at this time.