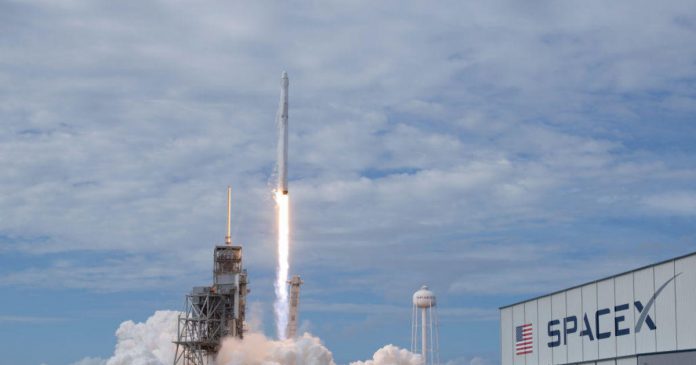 On Saturday, September 10 the SpaceX launch was a success. The record-breaking 14th mission with the reusable Falcon 9 booster was filled with "firsts." At 9:34 p.m. it blasted off from NASA's Launch Complex 39A (LC-39A) at Kennedy Space Center.
The multi-purpose mission was billed as one of SpaceX's most complex launches ever.
It successfully deployed 34 Starlink internet satellites. And sent AST SpaceMobile's BlueWalker 3 satellite into orbit. The BlueWalker space testing satellite is being deployed for use with SpaceMobile's space-based cellular broadband network.
2 SpaceX launch preparations
On Friday SpaceX brought two rocket landing platforms from Port Canaveral into the Atlantic Ocean.  SpaceX rolled the Falcon 9 to pad 39A during the ongoing preparations of the seaside launch complex. The construction is to create a future base for SpaceX's massive reusable Super Heavy booster and the Starship rocket.
Ground crews then raised the 229-foot-tall (70-meter) Falcon 9 to the vertical launch position on pad 39A. Within 12 hours pad 40 was prepared whereas the other Falcon 9 was set upright on pad 40.