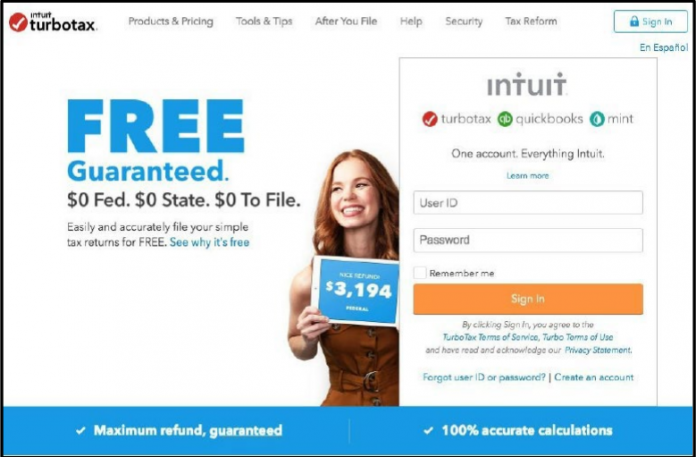 The Federal Trade Commission (FTC) filed a complaint against Intuit Inc (NASDAQ: INTU) for allegedly engaging in deceptive marketing of TurboTax.
Intuit is a software company based in Mountainview, California. It is the developer of TurboTax, the popular tax filing software for consumers.
The FTC alleged that Intuit is deceiving consumers by advertising TurboTax as free online tax preparation service. However,  millions of consumers could not use the software.
In the complaint, the FTC stated, "In truth, TurboTax is only free for some users, based on the tax forms they need. For many others, Intuit tells them, after they have invested time and effort gathering and inputting into TurboTax their sensitive personal and financial information to prepare their tax returns, that they cannot continue for free; they will need to upgrade to a paid TurboTax service to complete and file their taxes."
The consumer protection watchdog noted that the software is not free to certain taxpayers including freelancers or independents contractors who receive a form 1099 for work in the gig economy. Consumers with small business income or those who claimed student loan interest deductions, regardless of their income, were also unable to use TurboTax for free.
FTC asks court to stop Intuit's bait-and-switch marketing campaigns
FTC filed its complaint against Intuit in the District Court in Northern California. The consumer protection watchdog requested the court to enter a temporary restraining order and a preliminary injunction against Intuit.