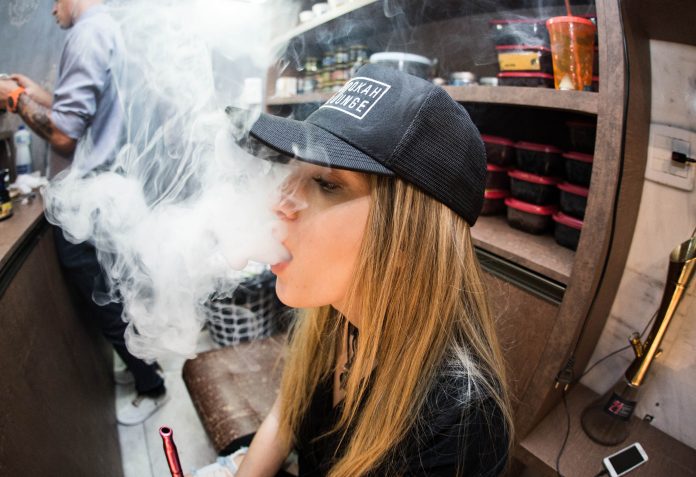 Warning Letters and Protecting Youth from Dangers of Nicotine and Tobacco Products
Manufacturers, distributors, and retailers for e-liquids common in e-cigarettes are targets of both the Federal Trade Commission (FTC) and Food and Drug Administration (FDA). The controversy comes amidst labeling and advertising that resembles kid-friendly food products. Examples include advertising similar to children's juice boxes, candies, or cookies, some of them with cartoon-like imagery. As part of ongoing efforts to protect youth from the dangers of nicotine and tobacco products, the FTC and FDA jointly issue thirteen warning letters to purveyors of the tobacco products. In a similar action, the companies receiving warning letters also receive citations for illegally selling the products to minors. Thus, the problem surrounding the labeling/advertising.
"Protecting young children from unwarranted health and safety risks is one of our highest priorities," said Acting FTC Chairman Maureen K. Ohlhausen. "Nicotine is highly toxic, and these letters make clear that marketing methods that put kids at risk of nicotine poisoning are unacceptable."
Most importantly, companies selling these products have a responsibility to ensure they aren't putting children in harm's way. The consensus is that tobacco product marketing should be directed away from minor children, especially because it endangers them. The use of imagery is misleading and may trick kids into thinking the products are things they otherwise eat or drink. The side-by-side comparison among the products is alarming. It is quite simple to see how a child may confuse the e-liquid products for an otherwise familiar product.
Intentionally Malicious Marketing 
There are several examples of the products in the warning letters, most of which are being sold through online retailers. For example, "One Mad Hit Juice Box," resembles children's apple juice boxes, such as Tree Top-brand juice boxes. Similarly, "Vape Heads Sour Smurf Sauce," resembles War Heads candy. Yet another product, "V'Nilla Cookies & Milk," resembles Nilla Wafer and Golden Oreo cookies. Still, other products include "Whip'd Strawberry," which resembles Reddi-wip dairy whipped topping. And finally, the product "Twirly Pop," resembles a Unicorn Pop lollipop and is shipped with one.
The products in the warning letters are categorized as misbranded. More importantly, however, the product marketing violates the Federal Food, Drug, and Cosmetic Act. This is due to their labeling and/or advertising imitating kid-friendly foods is false or misleading.