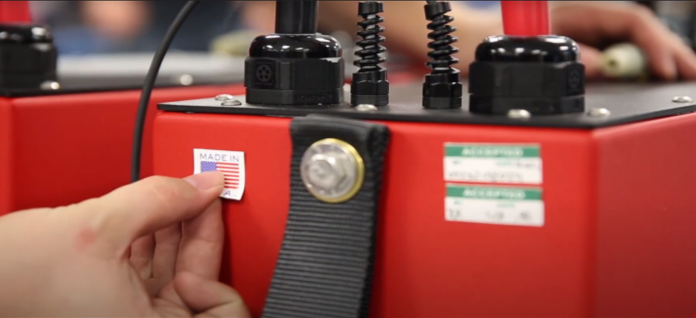 The Federal Trade Commission (FTC) filed a lawsuit against Lithionics Battery LLC and its owner Steven Tartaglia for violating the Made in USA Labeling Rule.
In July 2021, the FTC finalized the Made in USA Labeling Rule to crack down on companies making false claims that their products are manufactured in the United States. Under the rule, companies must prove that their products are entirely  American-made. The new rule took effect on August 13, 2021.
On April 14, 2022, the consumer protection watchdog sued Lithionics and Tartaglia in the United States District Court for the Middle District of Florida.
In its complaint, the FTC alleged that the company and its owner are unlawfully marketing its lithium-ion cells as Made in the United States.
The consumer protection watchdog found that since 2018, the defendants mislabeled their battery products with an American flag image along with the words Made in USA. They also often include the statement, "proudly Designed and Built in the USA."
In reality, Lithionics battery and battery module products are integrated with imported lithium-ion cells, and all of its battery management systems use significant imported components, according to the FTC.
The FTC alleged that Lithionics and Tartaglia violated Section 5 of the FTC Act by misrepresenting that their goods are all or virtually all made in the United States.
To settle the complaint, the defendants must pay $100,000 in civil penalties. They must also stop claiming that their products are made in the United States, according to the FTC's proposed order.
In a statement, FTC Bureau of Consumer Protection Director Samuel Levine said, "As our country works to onshore production of lithium-ion batteries, it's critical that honest businesses have a chance to compete, and that consumers can buy American. Falsely labeling batteries as made in the United States is against the law, and the FTC is using its new Made in USA rule to make sure this misconduct comes with a price."
In October 2021, the consumer protection watchdog ordered Resident Home LLC, the parent company of Nectar Brand LLC better known as Nectar Sleep, to pay a civil penalty of $753,300 for making false claims that its mattresses are Made in USA.
Have a story you want USA Herald to cover? Submit a tip here and if we think it's newsworthy, we'll follow up on it.
Want to contribute a story? We also accept article submissions – check out our writer's guidelines here.